Post a Restaurant
Dog Friendly Restaurants in Gabriola Island, BC, CA
There are 1 restaurants in Gabriola Island, BC, CA that welcome dogs at their outdoor tables. Need help deciding where to eat? Check out the listings below for a detailed description of each restaurant, along with pictures and reviews from other dog owners who've eaten there. Bone appetit!
Dog Friendly Restaurants in Gabriola Island, BC, CA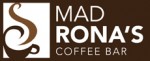 Mad Rona's Coffee Bar is pet friendly! Cool coffee house with amazing food! They allow dogs on the patio and have a dog bed just outside the entrance in the winter and by the open garage ...
Dog Friendly Restaurants in Surrounding Area
Gabriola Island Quick Links