Deal or no deal? That's the big question facing travelers with pets if Britain exits the European Union. The UK voted to leave on June 23, 2016, and Brexit has dominated the news ever since. The process of untangling decades of complex international laws and working out a deal between the two parties was due to conclude on March 29, 2019, with the hope of keeping certain trade partnerships between the UK and EU post-Brexit. Three years and two Prime Ministers later, a deal is yet to be done. The UK has set a new date to leave the European Union: October 31, 2019. And Prime Minister Boris Johnson has vowed that the country will proceed with or without a deal. Here's how Brexit will affect pet travel to and from the UK.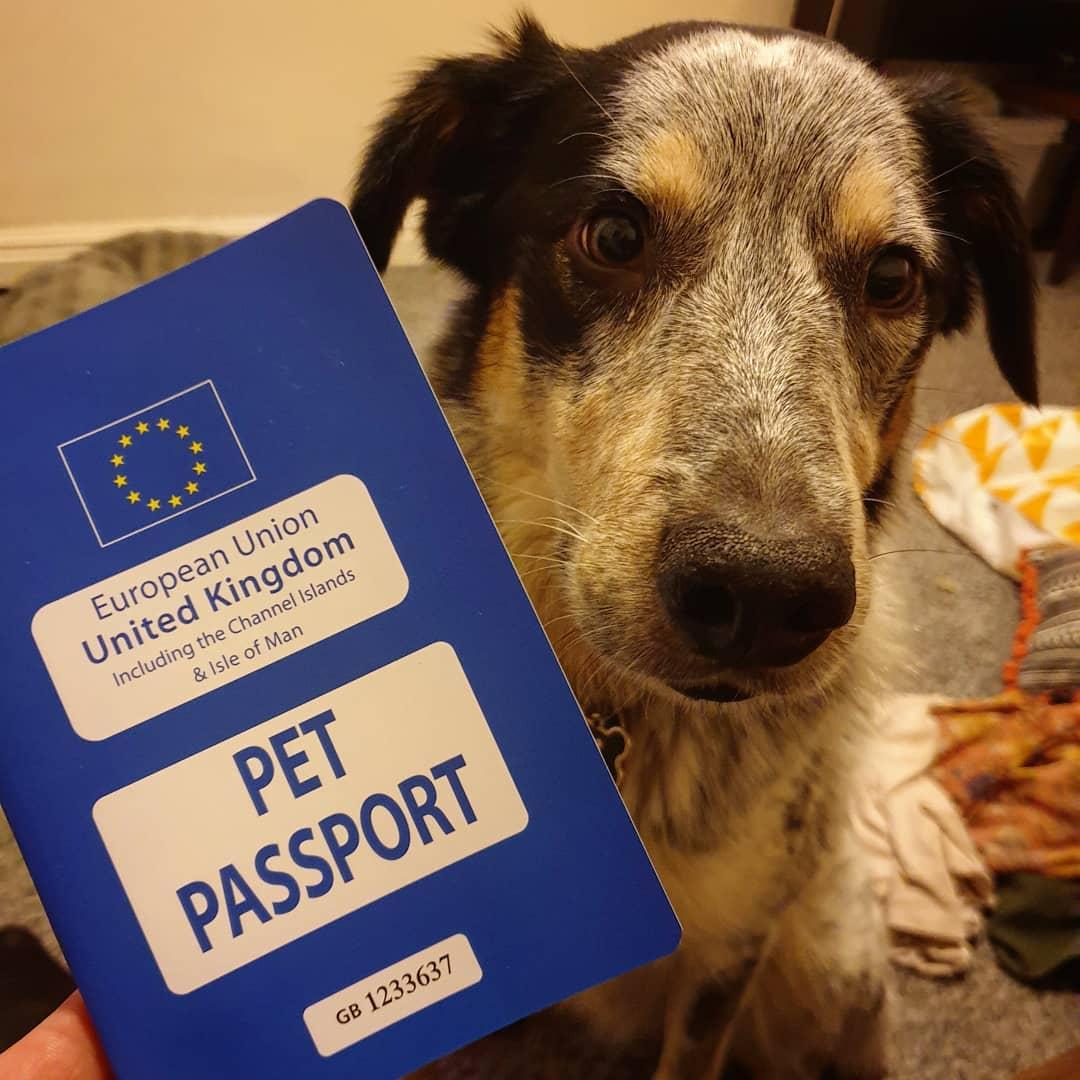 What will happen to the EU Pet Passport program?
Under the EU Pet Passport program, British residents can visit participating EU countries or return to the UK from those countries with their cat, dog or ferret if it has been microchipped, has a pet passport or third-country official veterinary certificate, and has been vaccinated against rabies. Citizens of participating EU nations can visit the UK with their pets under the same rules. Pet passports can be obtained from your veterinarian and are awarded to animals who have up-to-date vaccinations against rabies and, for some countries, vaccinations against tapeworms. The best part is that they only take three weeks to procure. USA Today reports that around 250,000 pet owners make use of the system annually to visit the EU from the UK.
A no-deal Brexit would invalidate pet passports issued to UK citizens for travel to participating EU countries. Even if a deal is reached, there is no guarantee that it will include a continuation of the pet passport program. In this event, the following steps will need to be taken instead:
Pets must be microchipped and vaccinated against rabies and have a blood sample taken by a vet at least 30 days after their last rabies vaccination. The sample is then sent to an EU-approved lab.
If the blood sample comes back clean, travelers must then wait three months from the date the successful sample was taken before departing.
Unsuccessful test results may occur despite pets being up to date with rabies vaccinations. If this occurs, a repeat vaccination and another blood test would be necessary at least 30 days after the original vaccination.
There is also likely to be a further delay for UK travelers with pets, as EU-approved laboratories will be inundated with pet passport owners adjusting to the new rules.
However, Brexit should not impact people traveling with pets to the UK. For the foreseeable future, visitors entering the UK with their furry friends will still be able to use their EU pet passport. The UK government has said that it will continue to accept pet passports after Brexit, deal or no deal. Before booking your trip, make sure to visit our International Travel Page for UK and monitor updates from gov.uk regarding pet travel.
Will your travel plans be impacted by Brexit? Leave a comment or tweet us @BringFido!