Pack your pup's bags and get ready for a trip to dog-friendly Charlotte, NC. This Southern city loves its dogs! From watersports to watering holes, there are so many fun activities, restaurants and bars to check out with your pooch in the Queen City. And if you plan your visit during Labor Day weekend, you can bring Fido to the festivities at the U.S. National Whitewater Center. The Labor Day Celebration includes a dog-friendly trail race, live music, yoga and even stand up paddleboard yoga with Zen canines. Get ready to experience true Southern hospitality during a weekend getaway in Charlotte with your dog.
Friday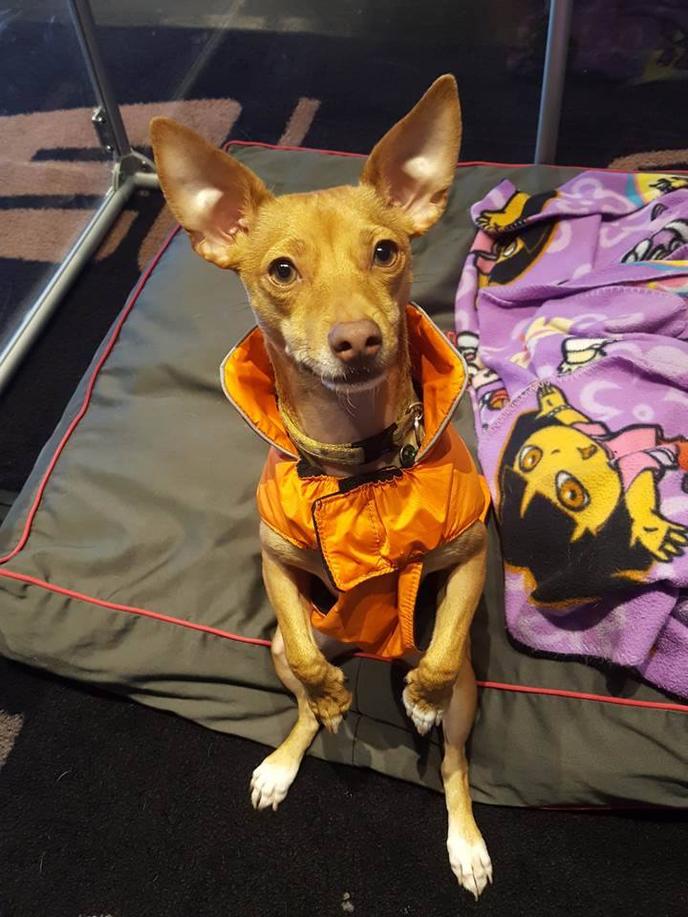 Adoptable foster dogs are just one of the perks at this hotel.
3 p.m. Aloft Charlotte Uptown at the EpiCentre
Check in with your pup at the Aloft Charlotte Uptown at the EpiCentre, where two dogs are allowed for no additional fee. Your pooch will be welcomed with toys and treats, a loaner dog bed, and food and water bowls. Aloft Charlotte Uptown has partnered with local rescue group Catering to Cats and Dogs to host adoptable foster dogs at the hotel. Guests may pet, hold or even adopt a new family member during their trip! The Aloft is conveniently located in the center of Uptown Charlotte, and there is a grassy area one block away where you can walk Fido. Nightly rates start at $190.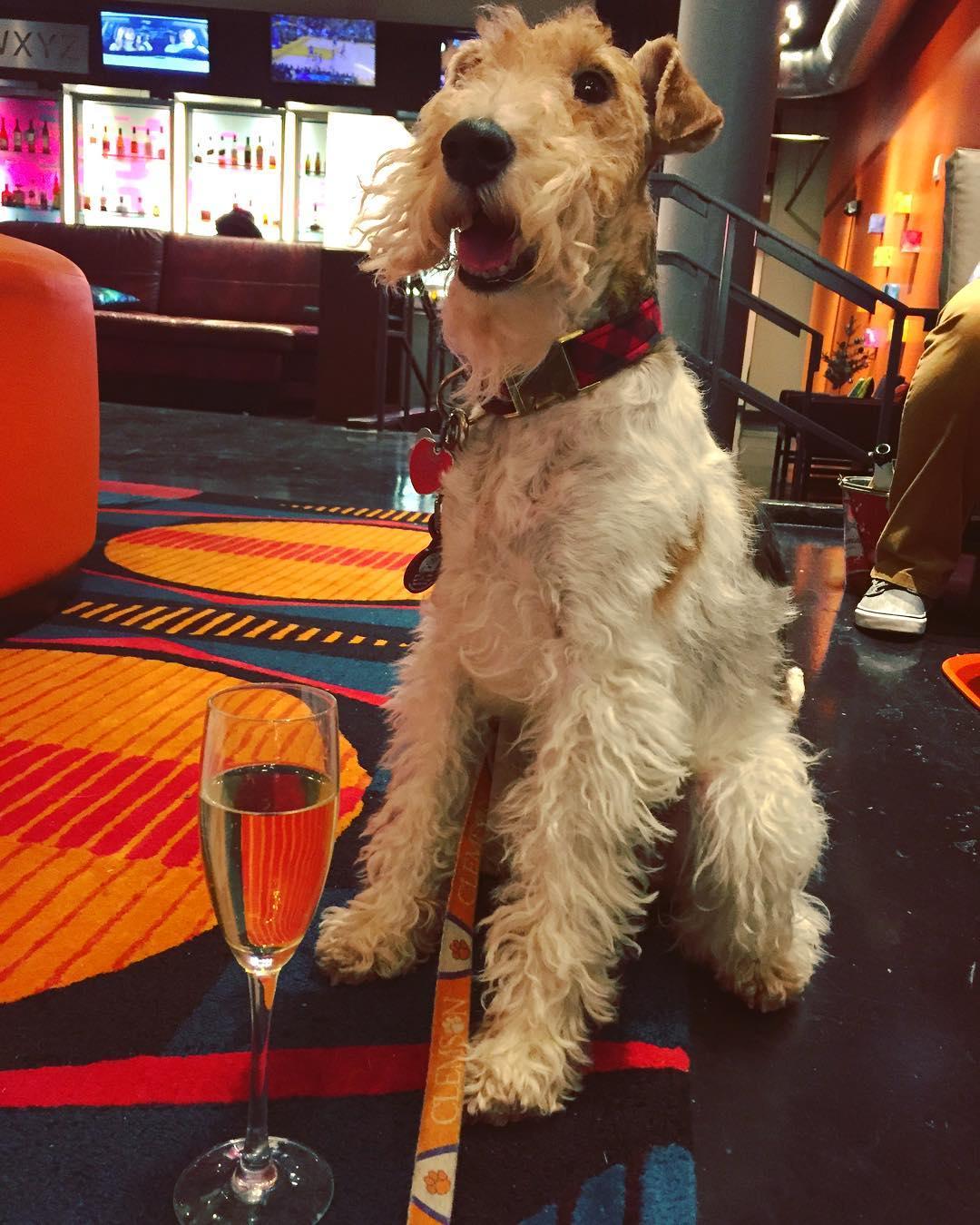 Kick off the weekend with a glass of bubbly with your best friend.
Photo by @swimjrt18
4 p.m. Drinks at w xyz bar
Once you've unpacked, make your way down to the w xyz bar to relax over a cocktail or a glass of iced tea. Your dog can join you as you unwind after your journey and settle in to vacation time.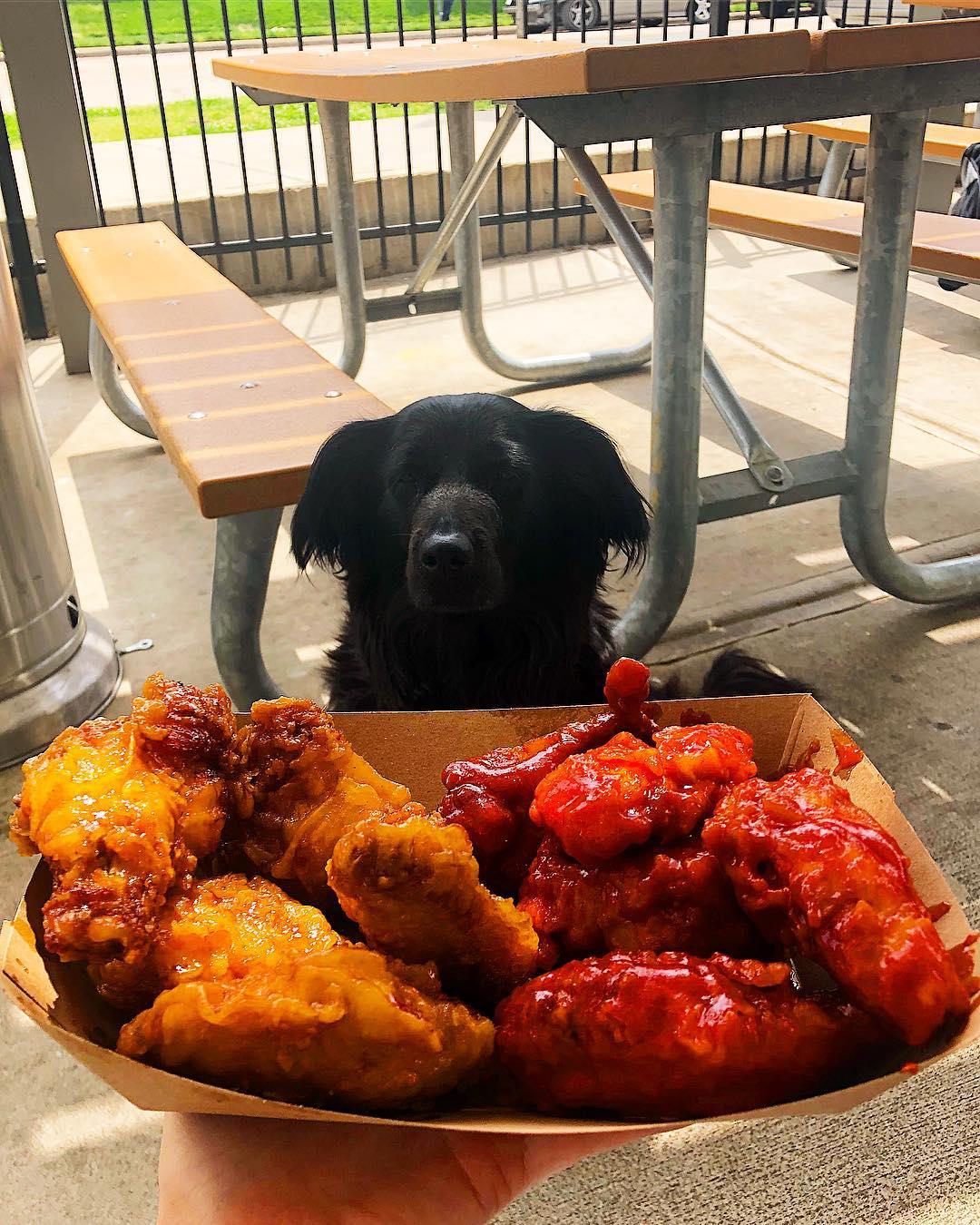 "Am I drooling? Those Korean-style wings look paw-licking delicious!"
Photo by @seoulfoodmeatco
5 p.m. Dinner at Seoul Food Meat Co.
At Seoul Food Meat Co., your dog is welcome to join you at the outdoor bar and patio while you dine on Southern-style BBQ with a Korean twist. But it gets even better! The restaurant has a large, fenced dog park on site, complete with an obstacle course, sanitized turf and separate areas for large and small dogs. Fido will love playing off leash while smelling all of the aromas of smoked meats.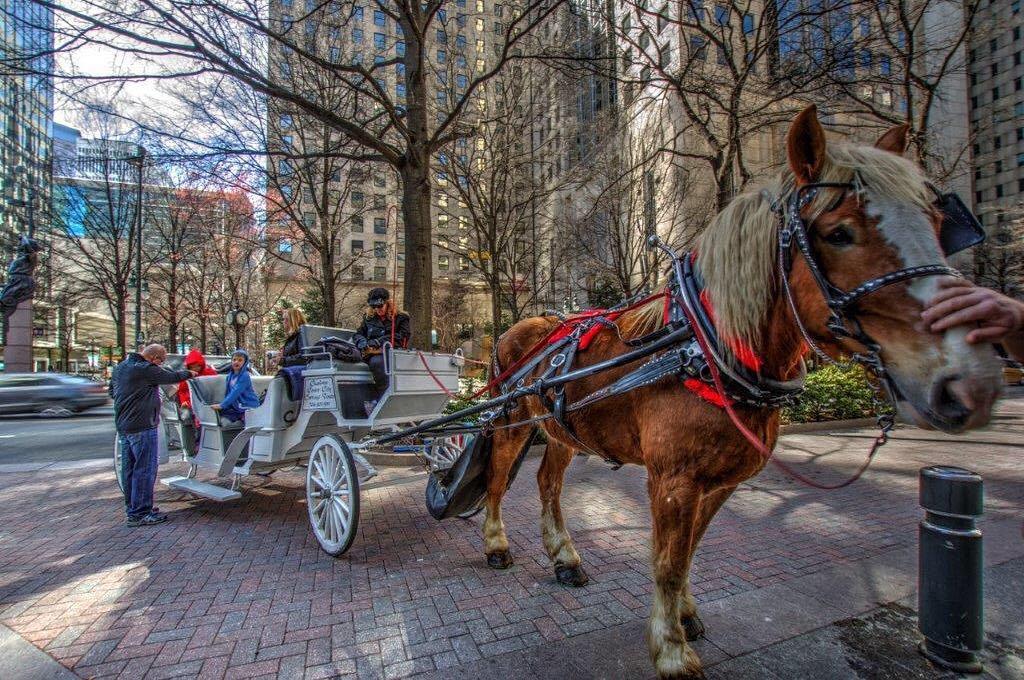 Take a carriage ride through Charlotte with your pup.
Photo by @mattshdr
7 p.m. Charlotte Center City Carriage Tours
Explore Uptown Charlotte with your canine companion by horse-drawn carriage. Charlotte Center City Carriage Tours offers daily dog-friendly carriage rides led by knowledgeable guides. Choose from the 20 Minute City Ride, 40 Minute Historical Tour or One Hour Ultimate Tour. Prices range from $12-$40 per adult and $6-$20 per child. Dogs ride for free.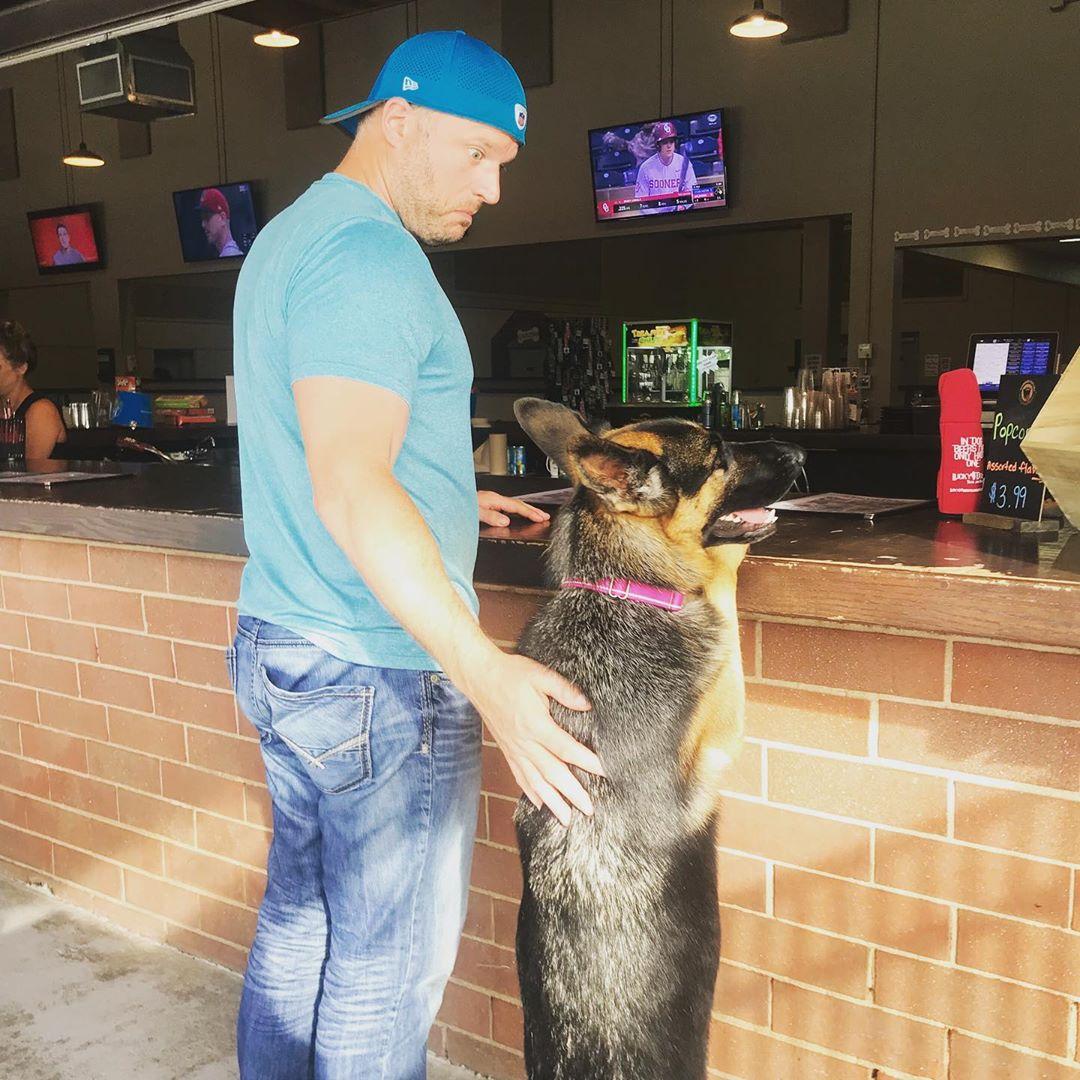 That face you make when Fido orders popcorn for all his new friends on your tab.
Photo by @303andie
8:30 p.m. Lucky Dog Bark and Brew
Continue the off-leash fun at Lucky Dog Bark and Brew, an indoor/outdoor sports bar and dog park. Your pup is free to mix and mingle with other mutts and can even get a bath from a professional groomer while you watch a game and sip an ice-cold beverage. If your dog is a real party animal, the bar stays open until midnight.
Saturday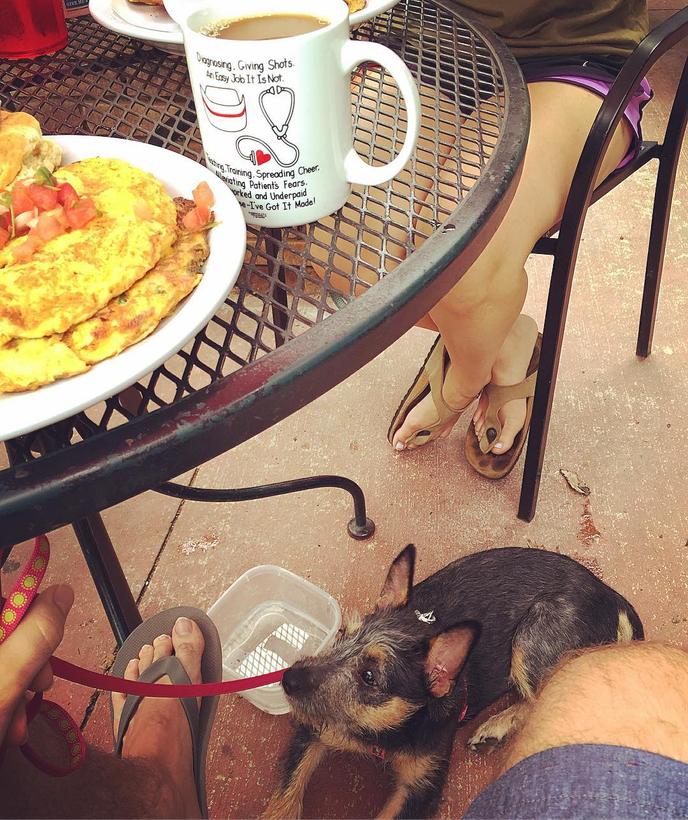 Your pup can sip water and beg for your omelet at Zada Jane's.
8 a.m. Breakfast at Zada Jane's Corner Cafe
Wake up and smell the locally roasted coffee at Zada Jane's Corner Cafe. Sit on the pet-friendly patio while you break fast with eclectic dishes like Bunny Rancheros: two eggs cooked over easy on top of black beans, home fries, and your choice of chorizo, turkey sausage, local pork sausage, soysage or chipotle chicken. It's all topped with pepper jack queso sauce, guacamole, salsa verde and sour cream and served over warm tortillas. Treat your dog to an egg or two for a couple of bucks.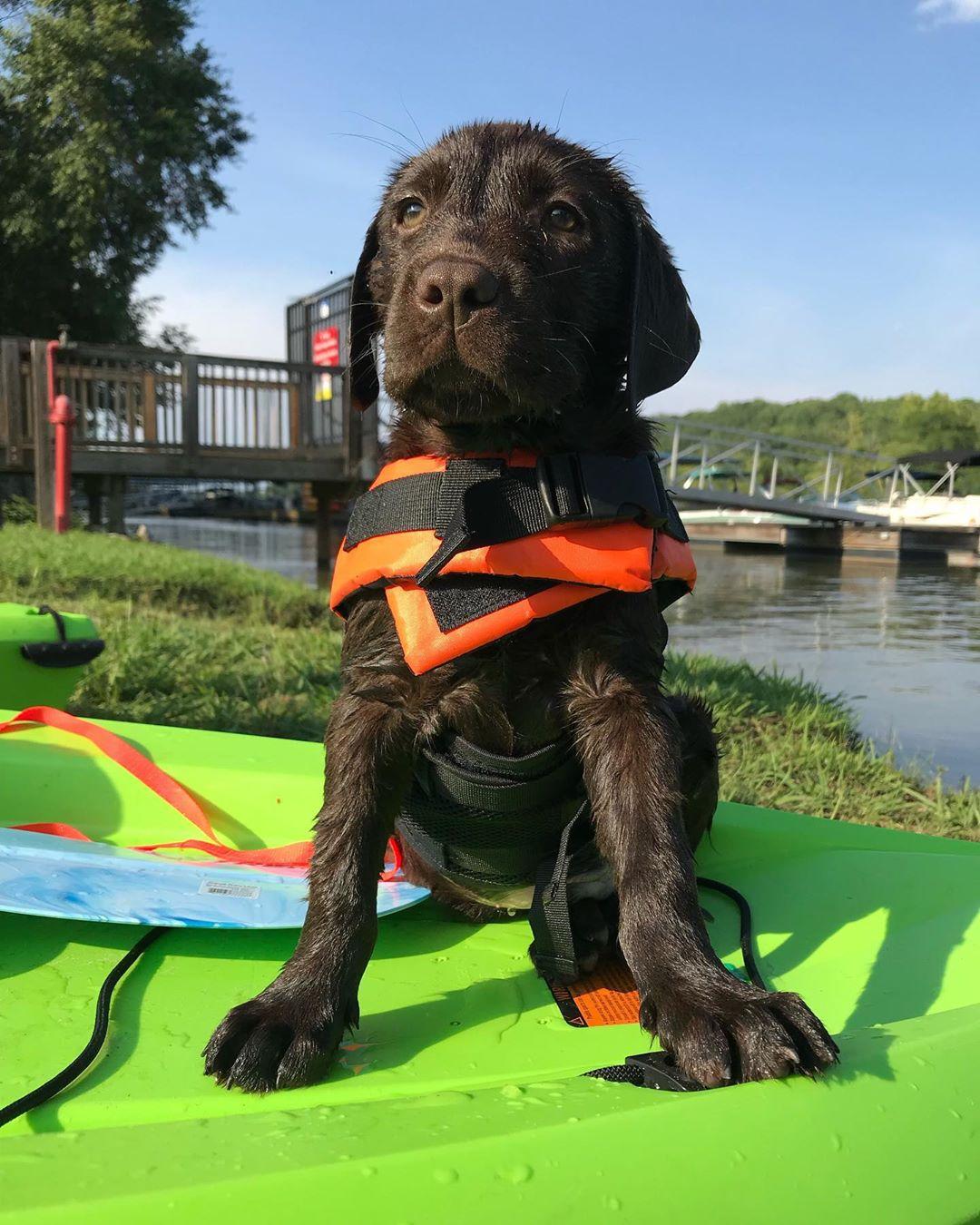 10 a.m. U.S. National Whitewater Center
Spend the day at the U.S. National Whitewater Center, a 400-acre playground along the Catawba River. Leashed dogs are allowed on the grounds, at the outdoor restaurant, and on more than 40 miles of hiking trails. Water-loving pups will be in dog heaven here, but start off the day with a nature hike to whet your appetite.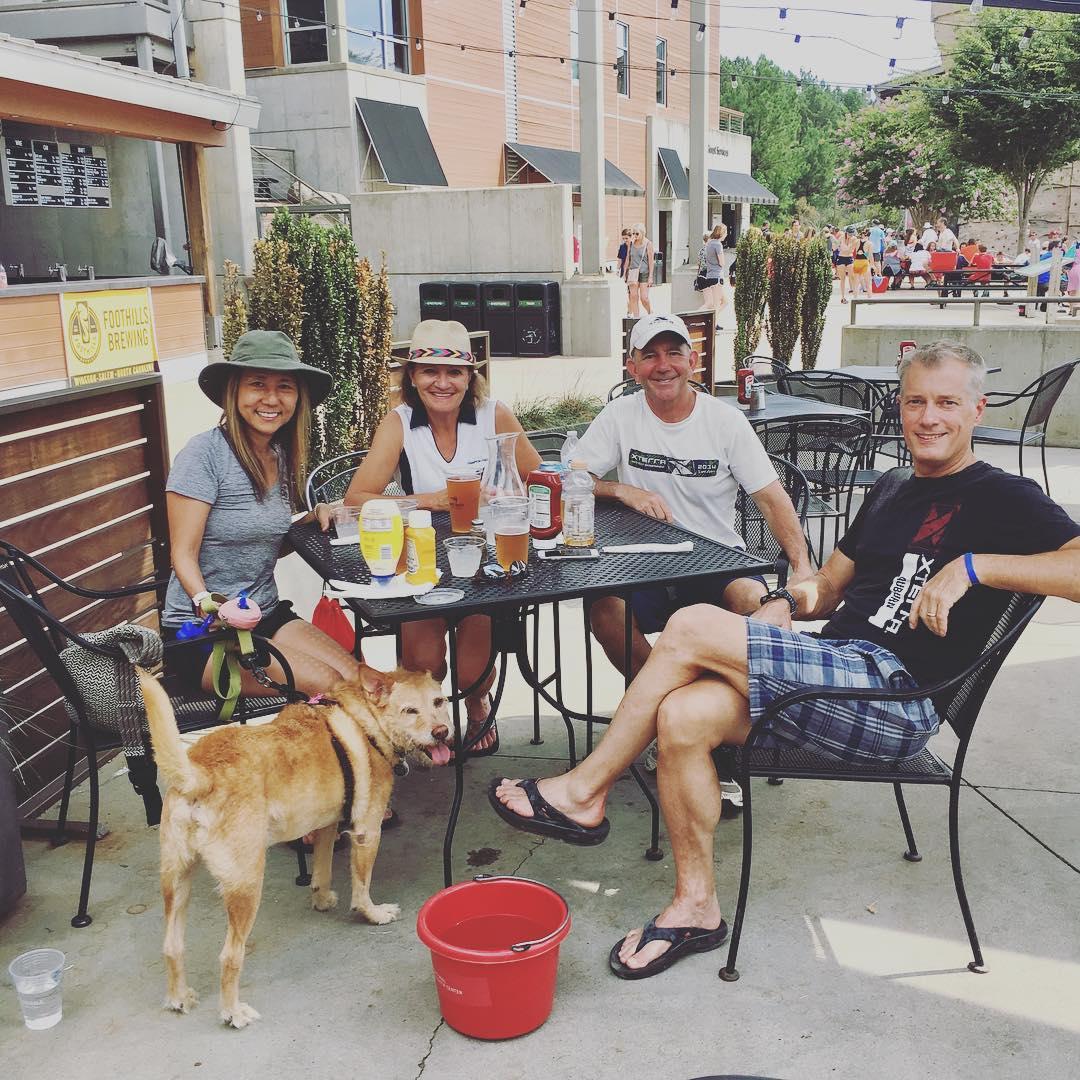 Fido will be greeted with an all-you-can-drink water bucket buffet.
Photo by @nswruns
1 p.m. River's Edge Bar & Grill and Fun in the River
Take a rest and refuel at River's Edge Bar & Grill, located on site at the USNWC. Dogs are allowed on the patio and will be given water to drink. Watch kayakers as they paddle by, listen to live bands and relax next to the river. Opt for healthy fare like roasted red pepper hummus with veggies and a tuna poke bowl, or something more indulgent like fried pickles and the Pimento Cheeseburger. After lunch, spend the afternoon on the river, where you can kayak or learn to SUP with your pup. Day passes to USNWC cost $59 for adults and $49 for children. There is no additional charge for your pet.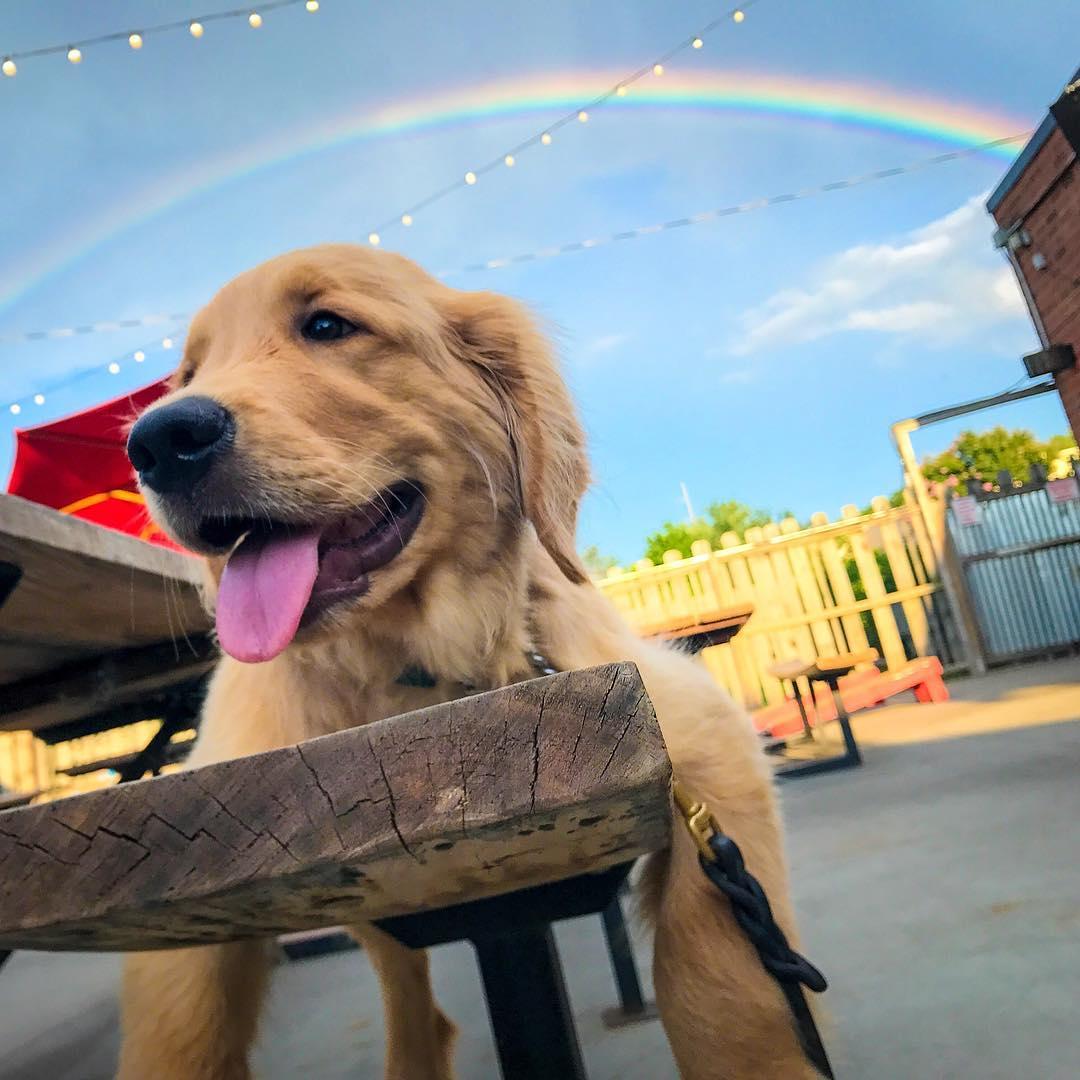 Gold(en Retriever) at the end of the rainbow at VGBG Beer Hall & Garden.
Photo by @thegrumpygolden
6 p.m. Dinner at VGBG Beer Hall & Garden
Make your way to the Third Ward to VGBG Beer Hall & Garden, home of Charlotte's largest dog-friendly patio which is heated and open year-round. Choose from one of the many local draft beers on tap and try the nitrate-free brats, chicken wings, chicken and beef kabobs, or crisp salads. Order your pup a side of sweet potato fries, a kid's meal with grilled chicken bites or a hot dog for a special treat.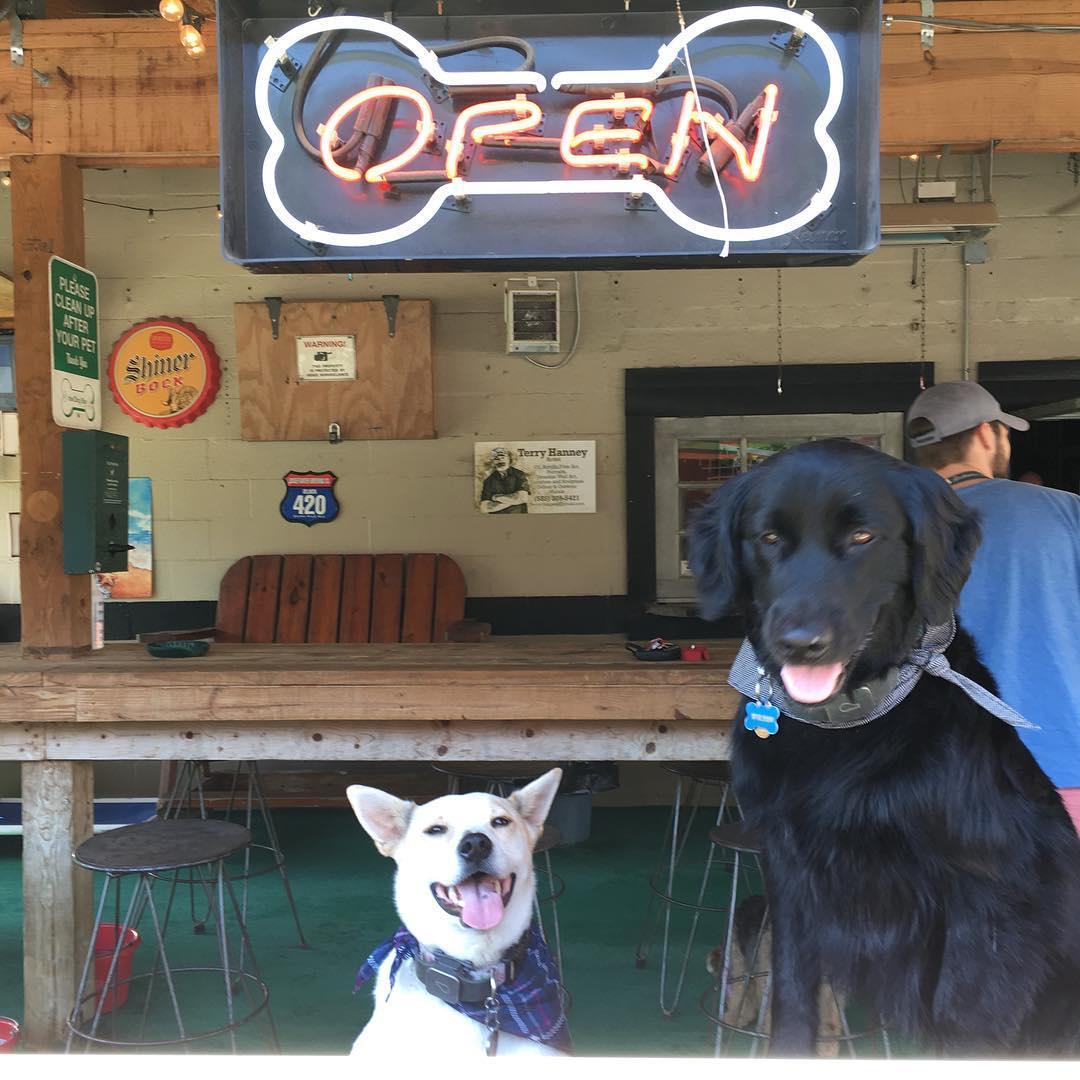 8 p.m. The Dog Bar
If you feel like a nightcap, head to The Dog Bar. This pupular watering hole requires proof of vaccinations and a membership fee of $10 per dog that can be purchased like a cover charge. Once he's a member, Fido is welcome to join you inside the bar, at the covered, turf-clad outdoor play area with obstacles, or in one of the kiddie pools that are set up when it's hot outside. If your pup wants to rest his weary paws, there are dog beds where he can lounge, too.
Sunday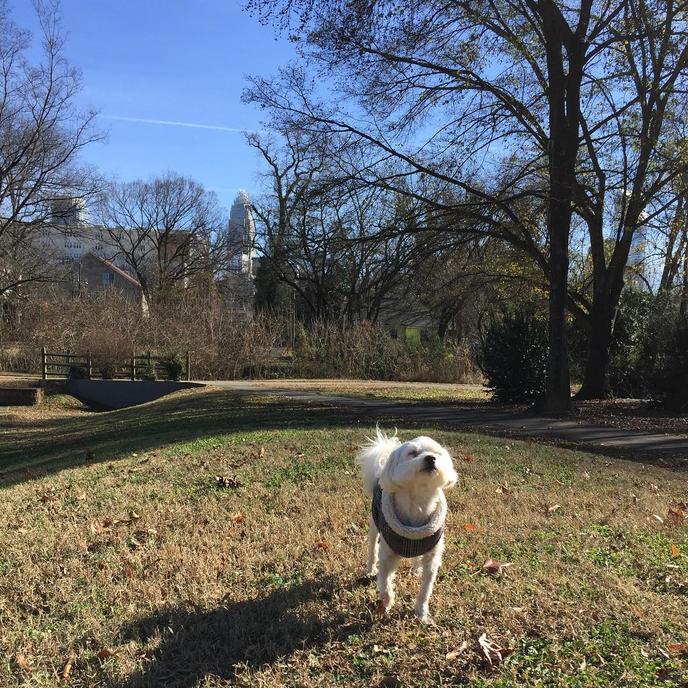 Stop to smell the fresh morning air at Frazier Park.
8 a.m. Frazier Dog Park
Start the day at Frazier Dog Park in the Third Ward. Fido can stretch his legs off leash and meet new friends his own size in the grassy fenced-in 1.3-acre park with separate areas for little and big dogs. Water stations are available in case your furry friend gets thirsty.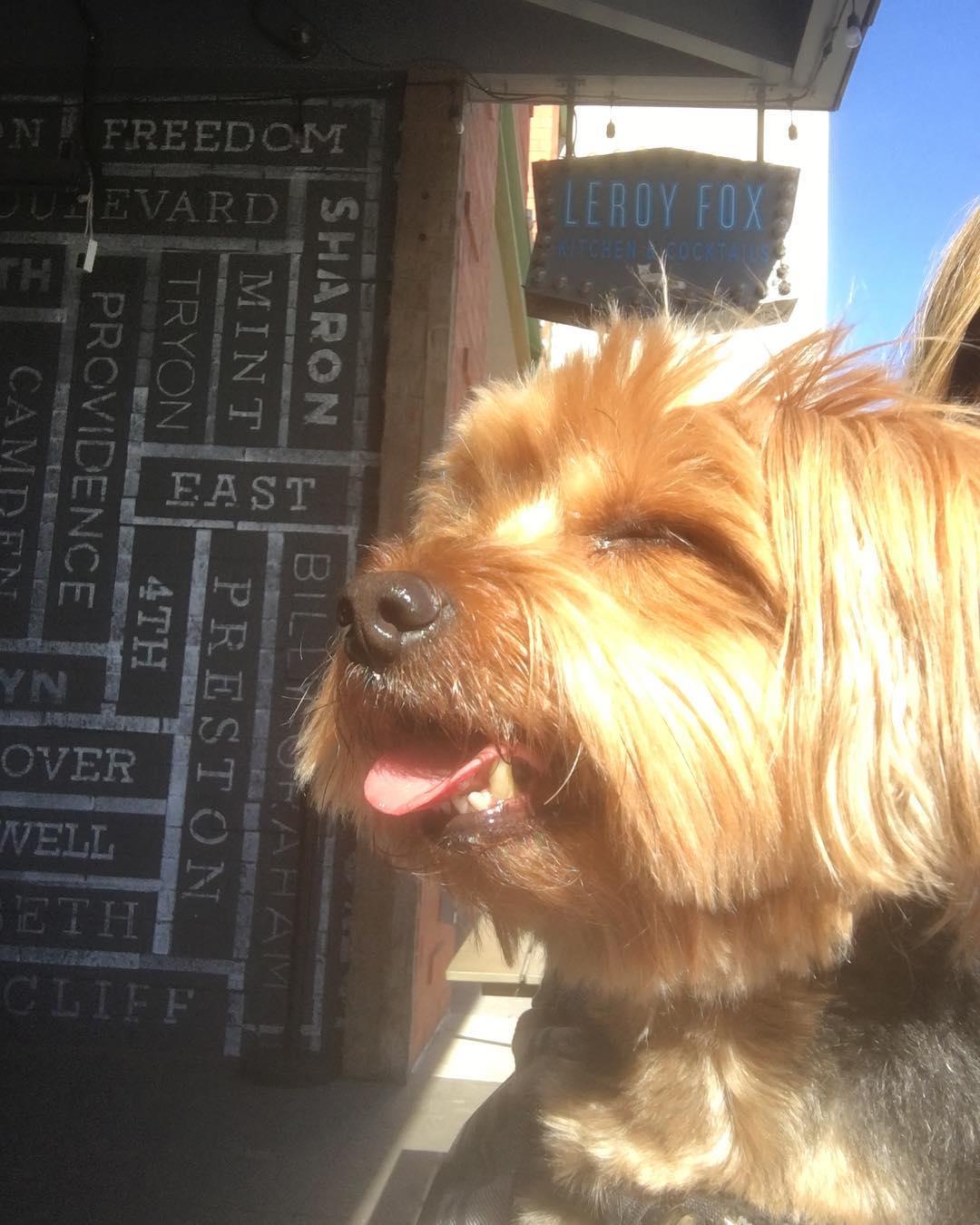 10 a.m. Brunch at Leroy Fox South End
Bring your dog to the covered patio at Leroy Fox South End, where he can lap up water and chomp down on free treats while you eat brunch. Try the restaurant's signature fried chicken in a variety of dishes like chicken and waffles, chicken biscuits and sausage gravy, a loaded breakfast burrito, or fried chicken sandwich topped with pimento cheese, bacon and an over-easy egg. If chicken isn't your thing, Leroy Fox also serves up French toast, shrimp and grits, and crab cake eggs Benedict. Wash it all down with a strong cup of coffee, mimosa or bloody mary.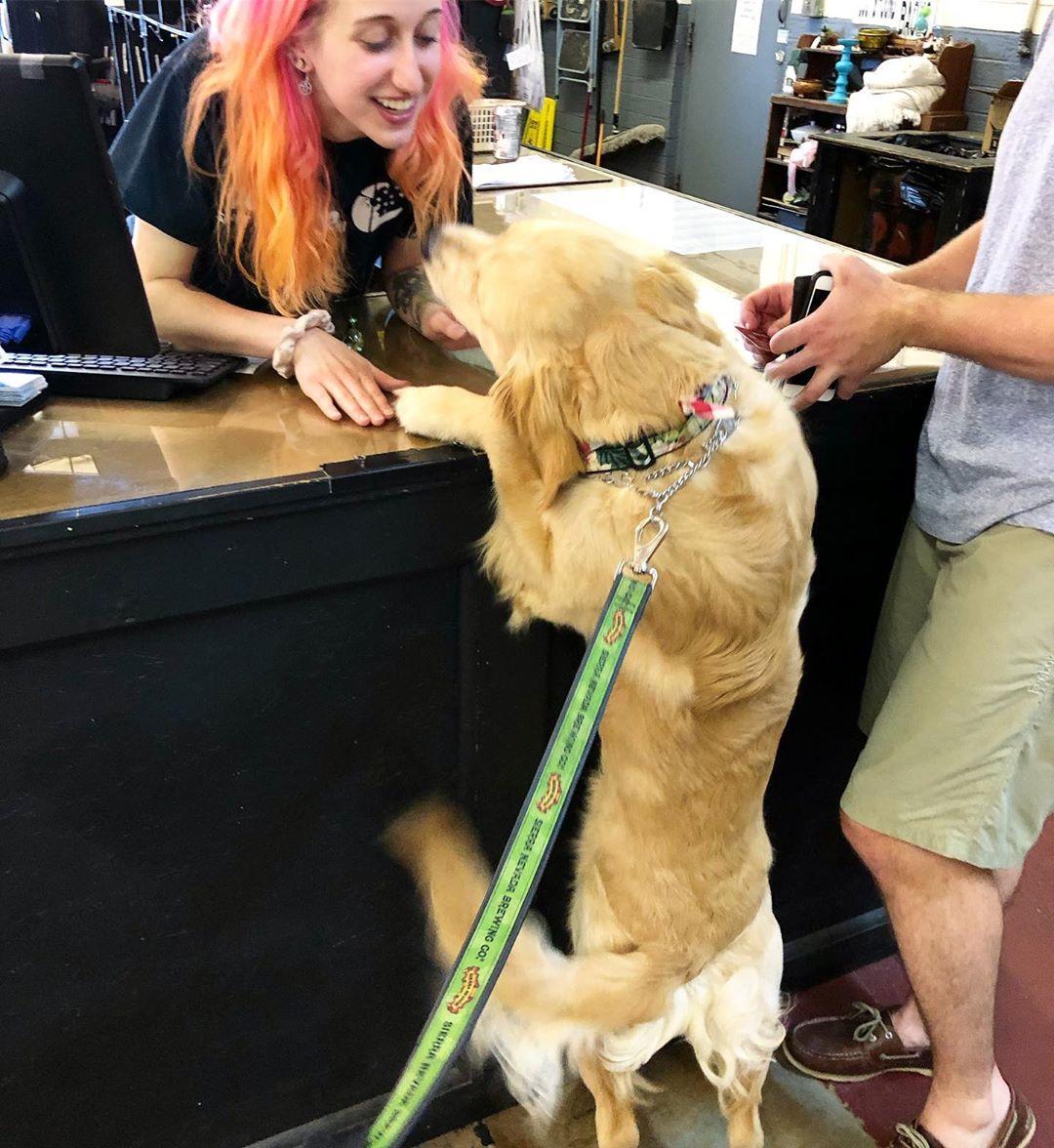 12 p.m. Sleepy Poet Antique Mall
Spend Sunday afternoon antiquing with your dog at Sleepy Poet Antique Mall. Snag a bag of free popcorn from the store's snack corner before you set off exploring the massive 55,000-square-foot antique mall for vintage clothing, jewelry, home decor and other cool old stuff. This is a great spot to hit up on a rainy day, too.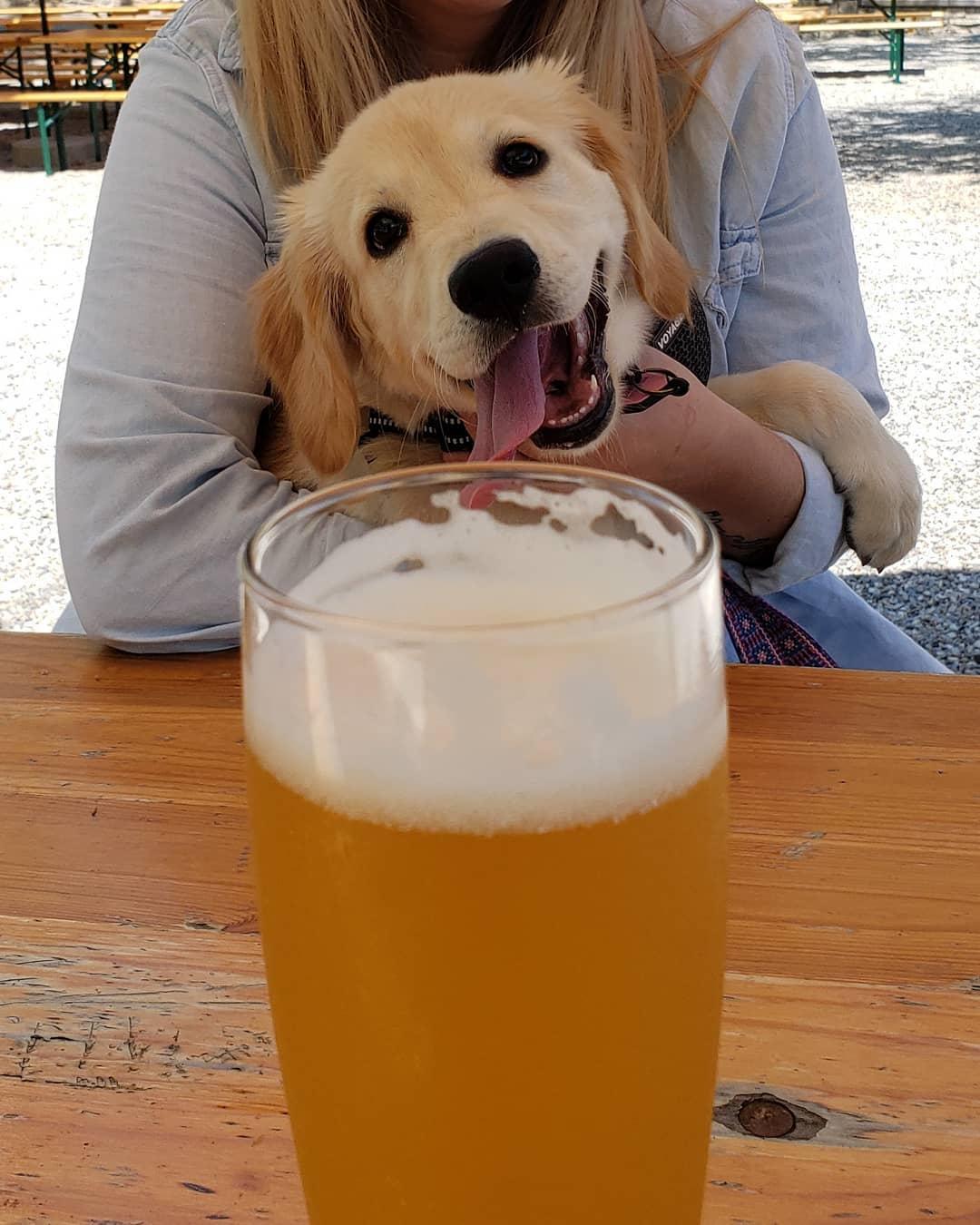 1 p.m. #SundayFunday at The Olde Mecklenburg Brewery
The Olde Mecklenburg Brewery is extremely popular with dog owners, so expect to see a lot of other pups out in the Biergarten enjoying the last bit of the weekend. Sample OMB's brews while munching on a fresh-baked German soft pretzel. Water is available for Fido.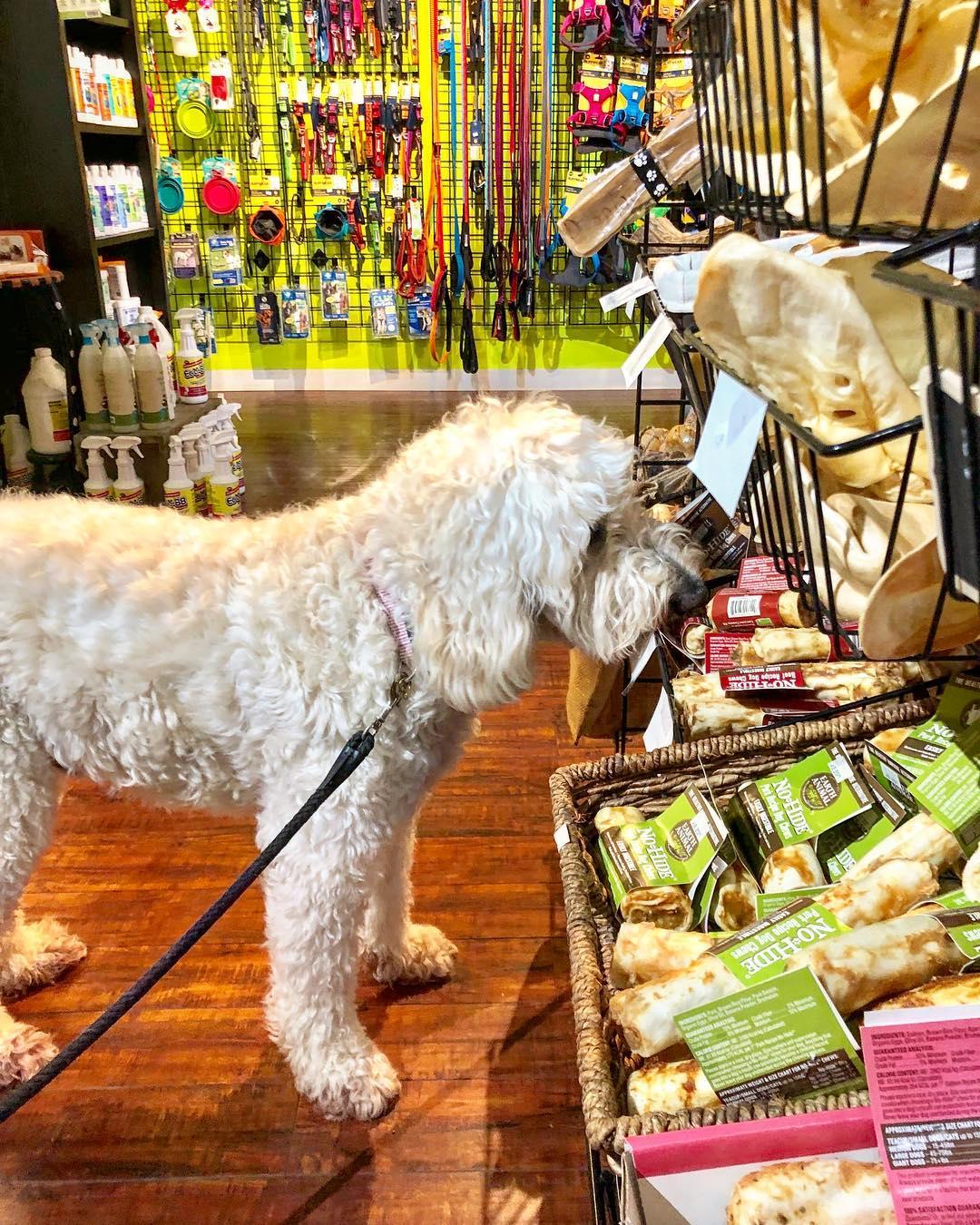 3 p.m. Canine Cafe and Depart Charlotte With a Dog-Tired (and Treat-Filled) Fido
Before you head out of town, visit Canine Cafe to pick up some fresh treats for your dog. The store also sells collars, leashes and clothing if you want to buy a souvenir for your pup to remember his epic weekend trip in the Queen City. When it's time to go back home, you'll have a dog-tired Fido who has paddled down the Catawba River, toured downtown by carriage, sniffed out new parks and done some good old-fashioned dog bar-hopping.
Have you been to dog-friendly Charlotte? What are some of your favorite places to visit with your pup? Leave a comment or tweet us @BringFido!