Description
Florence pet sitting was founded by Maryanne Day upon her arrival in Florence, Italy, 2008. As a certified veterinary technician she is able to give the best quality care to your pet, just as you would if you were home. Maryanne has over ten years of experience working with all types of animals. As a former employee of a private veterinary practice as well as the Centers for Disease Control, she has the unique background of being able to provide loving care with a technical background to recognize any special needs that your pet may have. Services included in daily pricing: In house services include two daily walks, feeding, playing with your pet, daily updates by email, medications or special diets, 24 hour care, companionship and clean-up. Daily walks from your home are also available. We keep your pets daily habits as close to their regular routine as possible. If your pet likes to be brushed or play with his/her special toy then that is what we adhere to at FPS! You can rely on us whether you're away for a few hours, days or weeks. Additional services available: Bathing, nail clipping, pick up and drop off from your location.
Reviews
Florence Pet Sitting has received a rating of 5.0 out of 5 bones by 6 dog owners on BringFido.
Rexy was in good hands!

Oct. 05, 2017

Rexy was in good hands!

Rexy was in good hands while we visited Florence recently. For two days, he was in the care of Maryanne & her team enjoying his own independent adventures around Florence while we visited museums. Normally he exhibits a bit of separation anxiety, but willingly accompanied Nell without at moment of hesitation when collected from our hotel the first morning. Each evening he returned happy as can be having enjoyed a full day of activity -- long walks about the city, visits to dog parks and such. I am so grateful to Maryanne and her team and would recommend them to anyone needing pet care while visiting the city.

Really amazing service!!

Mar. 22, 2017

Really amazing service!!

We were very worried when we moved to Florence about finding a good sitter for our dog. We weren't sure what to expect, but Florence Pet Sitting exceeded our expectations and we could then travel at ease. We received timely updates and possibly the cutest pictures of our dog we have ever seen! Their staff is very friendly, punctual and were extremely caring towards our dog. Most importantly, our dog came back happy and we now use them all the time.

Roxie saw more of Florence , then me

More than one year ago.

Roxie saw more of Florence , then me

The Owner Maryanne was awesome , Roxie loved hanging all day with her, riding around on her bicycle . I had total peace of mind . She sent me many pictures of Roxie's adventures!

A real help in Florence

More than one year ago.

A real help in Florence

Centrally located, flexible, and caring. It really made a difference to our day that we could drop the dog off, and see the museums and things. And he came back to us at 6 pm perfectly happy.

Great!

More than one year ago.

Great!

Daisy hadn't been apart from us all summer (because of the heat) so we worried she would have separation issues. She did, but they were so sweet and kept us up-to-date and she loved it

They are terrific!

More than one year ago.

They are terrific!

Our dog loves going there
Submit a Review
Traveler Photos
Want to feature your creature? Upload a photo of your pet at Florence Pet Sitting below! You can also share by using the hashtag #bringfido on Facebook, Twitter, Instagram, or Pinterest.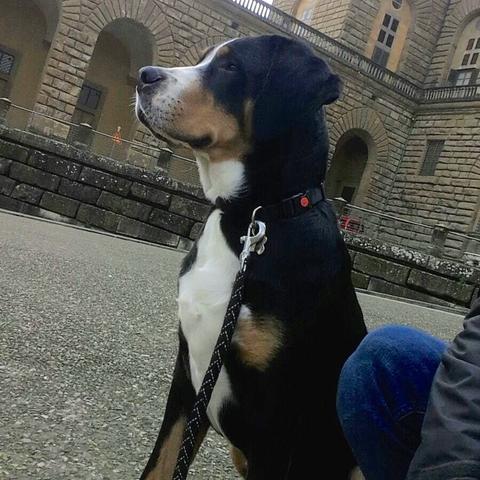 Share a Photo