Description
Located in the heart of Downtown Little Rock AR, DownTown Dogz is committed to providing safe, healthy and fun, day and overnight care for their dog clients and their owners. They strive to improve the lives of every dog they have contact with making them even more of a joy for their humans. Downtown Dogz prides itself for being a cage free facility, your dog WILL play in our 16,000 square foot facility for 8 hours or more a day. They do not put dogs in cages during the day, when you bring your dog to daycare your dog will never be put in a cage during daycare hours. For anyone that works in the Little Rock/North Little Rock metro area, they are THE doggie daycare for you!
Reviews
Downtown Dogz has received a rating of 3.0 out of 5 bones by 3 dog owners on BringFido.
HORRENDOUS! STAY AWAY!

More than one year ago.

HORRENDOUS! STAY AWAY!

The pictures above obviously haven't been updated recently. That is not at all what the place looks like. The pictures on their website and facebook are also incredibly misleading. The owners are rude and unorganized. You couldn't pay me to leave me dogs at this place. It is a total dump and looks like it has never been cleaned- by the smell of it I don't think it ever has been. The "yard" the dogs play in is tiny and dirty with barely any grass. This place looks like a terrible case of dog hoarding and I feel awful for every dog there. This place should be shut down immediately.

Highly Recommend

More than one year ago.

Highly Recommend

I visited several facilities prior to choosing Downtown Dogz. The re-purposed former warehouse may not look like other, newer facilities, but it is clean and spacious and, most importantly, seems comfortable for the dogs. I am impressed with the calm, quiet, and competent atmosphere. The owners really know dogs, and provide a positive experience. I highly recommend Downtown Dogz.

Awesome!!

More than one year ago.

Awesome!!

I recently moved to the downtown area of little rock and was thrilled to find a doggie daycare close to my apt. Downtown Dogz is a great place. Its run by a husband and wife team and they are really know their stuff! I would recommend them to anyone!
Submit a Review
Traveler Photos
Want to feature your creature? Upload a photo of your pet at Downtown Dogz below! You can also share by using the hashtag #bringfido on Facebook, Twitter, Instagram, or Pinterest.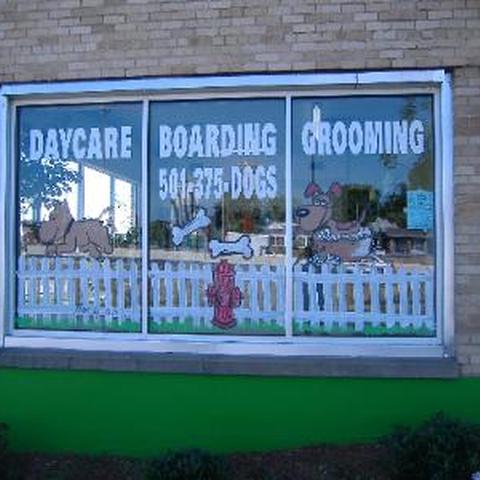 Share a Photo