Haley
Member since December 2018
I'm 23 years old and live in Tempe AZ. I have a Domestic Shorthair Tabby, Hazel, and a Red Herler mix, Jessie.
Reviews
(3)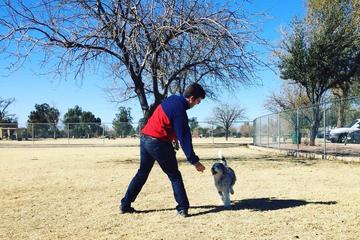 Nice park, bad dogs
PETsMART Dog Park at Washington Park
It's a really nice dog park, big wide open and have a place for your kids to play and also some couts. But my dog 3 month old Red Healer was attracted twice by a 5 month old husky and then was barked at for 2 whole minutes by a Labredoodle or goldendoodle dog, full grown. She was so terrified that she full on ran back to the car. I'm going to try and go back again but I'll wait till my dog is at least 1 year old.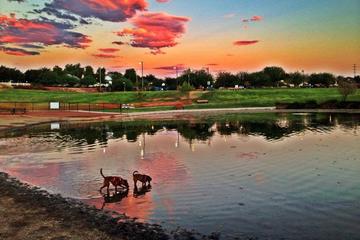 Loved it!
Cosmo Dog Park
I've been twice so far with my 3 month old Red Heeler mix. She had so much fun in the water and running around the gated dog park. We also had a lot of fun going up and down the little obstacle course that they had. My only complaint is that there was a really tall obstacle course that was locked both times we were there. And the water does have a weird blue tint to it.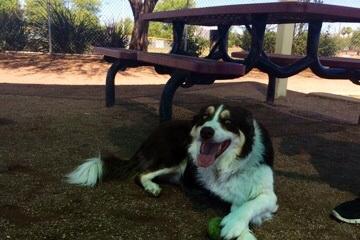 Good dog park
Tempe Sports Complex Dog Park
It's a good sized dog park, when I went it was muddy but that was because it rained the night before. Not much to say about this park, nothing really to do other that run in the grass. My dog got board after 20 minutes of throwing the ball around