Melissa
Member since January 2019
Reviews
(1)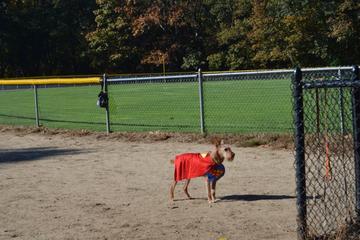 Hard To Find But Worth It!
Barrington Dog Park at Haines Park
I agree with the other reviews that the first time going can be a bit hard to find- it's off to the side of one of the baseball fields. We went when there were no other dogs there so I cannot comment on that but our pup had a great time running around. (A bit muddy but it's January) We can't wait to come back in the spring and summer! Great walking trail nearby too goes from Bristol to Providence.