Emily
Member since January 2019
Lucky owner of a gorgeous GSD, Freya. We love to go on adventures and sniff new places. Check out our instagram for pics (I also have 2 cats if you love them too).
xemilykissesx
Reviews
(1)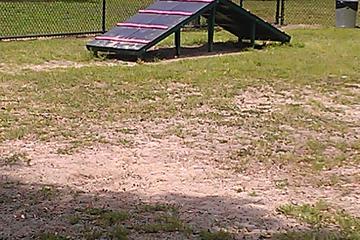 Great park, bad owners
Rowlett Dog Park
The park itself is great: big shade trees, plenty of seating areas, a water fountain with a bowl fountain for the dogs and several regular metal bowls as well. It's got the traditional big and small areas, both with agility equipment and provided waste bags.
Some of the owners, however, are not so great. I have a large GSD and she was attacked a couple of times (by smaller dogs too) and the owners were awful about it. There's one lady who shows up frequently with her smallish dogs and just lets them bark the entire time.
It's a good park but you have to be careful.