Gijs
Member since March 2019
Tazz is an Aussie-Doodle, born December 2018
Reviews
(2)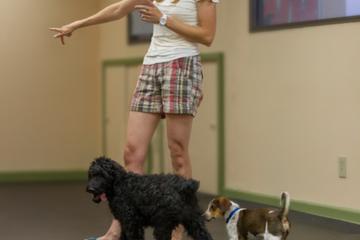 "Great puppy training class"
Ruff House Dog Training & Behavior Modification
Our Aussie-Doodle is a bundle of energy, but a handful. It was always a chore just to get her to sit and get a leash on. Not anymore. She sits, comes, releases things she is chewing on, is able to leave things she should have on command. and is a MUCH better behaved puppy than 8 weeks ago. Thank you Ruff House! We are definitely signing up for more classes including the beginners agility in November. We can't wait. Crystal is amazing!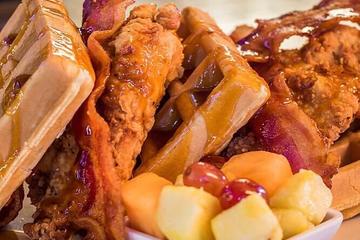 "Great place for a brew and to bring the pup"
O.H.S.O. Eatery + Nanobrewery
We had a group of 12 and 1 dog. We were welcomed with open arms (especially the puppy) by our waitress. The food was great, the beers were excellent, and there were lots of dogs. There is a spacious patio with lots of room, including a games area. We will be back!