Justin
Member since May 2019
We have 2 boxers who we travel with frequently around d the Midwest.
Reviews
(1)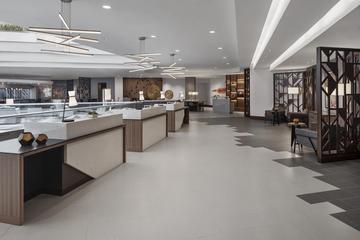 Nowhere for dogs to go Potty
Minneapolis Marriott City Center
This hotel advertises itself as doggie friendly. My wife and I drove 10 hours with our dogs only to find out there is NOWHERE for the dogs to go potty. It is all concrete sidewalks. The bellman said the nearest grass was a good 6 blocks. We've stayed in many downtown hotels around the country with our dogs (Chicago, Detroit, Cleveland and Minneapolis prior) and there's always at least a mulched flower bed or area of dirt for them to use. Not all dogs will willingly go on a concrete sidewalk... Needless to say we had to scramble to find new accomidations and 13+ hours after leaving home we finally got settled into a different downtown Minneapolis hotel, one that not only allows dogs but accounts for their presence as well.