Laura
Member since June 2019
Reviews
(2)
Fun Day At The Beach
Dillon Beach
this was a perfect getaway for the day from the warm temperatures. parking on weekends is $20 and $10 during the week. parking lot can fill up fast on weekends. It was definitely busy with a lot of people swimming or fishing but the pups still enjoyed their time. I would love to go back on a weekday when it is not as crowded and my dogs can run around a little more freely. Definitely will be back.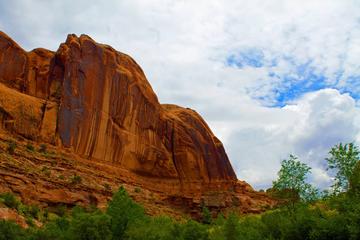 Awesome And Easy Hike
Grandstaff Canyon Trail
Wonderful, quick hike with the pups. Water throughout the entire trail to help cool the pups down. We went in the early morning to avoid the heat. As we returned, the sun was shining bright but there were still moments of shade and relief! WATCH OUT FOR FOX's TAIL AND POISON IVY! Poison ivy grows abundantly on this trail and although the dogs won't react, if they get in it and come into contact with you, it won't be fun. Also, we pulled at least 5 fox's tails from our dogs paws because they were so close to the trail's edge. Just be cautious.