Matthew
Member since August 2019
Reviews
(1)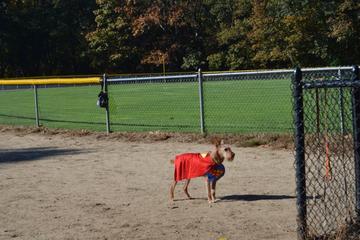 Hidden Gem
Barrington Dog Park at Haines Park
Hard to find so trust your navigation. Its part grass part dirt so wet seasons bring mud.
All in all plenty of space and all dogs are well behaved.
The only downside is there is no water system at the park so bring a gallon of water! Everytime I go, all of the dog bowls are bone dry or undrinkable. We always bring a gallon for our pup and to top off for the rest of the doggos.