Julia
Member since October 2019
Reviews
(2)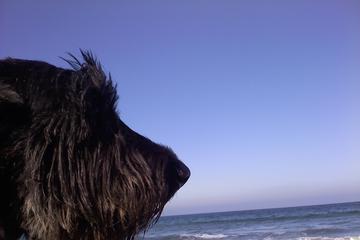 Dogs Run Off Leash Straight For Your Dogs
Carmel Beach
I dont mind dogs being off leash but its not safe or fair for dogs who need to be on leash. Big dogs run right up to strange dogs. its not safe for the dogs or for people.
Snotty Better Thans on the Beach
Asilomar State Beach
I brought my rescued dogs to this beach specifically because they need to be on leash and I dont want dogs coming up to them. There were several dogs running off leash and when a lady with her 2 Rhodesian Ridge-backs came onto the beach her dogs ran directly for mine. I asked her to put her dogs on leash. She got in my space and I asked her to get back and she said no. She said "You dont live here do you?" Another lady on the beach was acting like what was the problem, her dog off leash as well. I called the Pacific Grove Police to ask if the dogs are supposed to be on leash. They said it was Monterrey County's jurisdiction and they dont enforce the laws. Well when the day comes there is a dog fight on the beach, or someone gets bit, the county will get sued... People who break laws just because the police are too busy to enforce them, are no better than any criminal. Selfish, stupid and inconsiderate to other dogs who are not as experienced. Give rescued dogs a break.