Quintin
Member since November 2019
Dog Dad to two Doberman Pinscher Puppies. They are my world and we enjoy being outdoors.
Reviews
(1)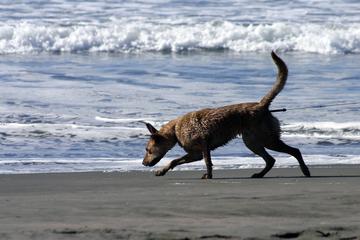 Great first Beach Experience
Ocean Beach
Brought our two Doberman Pinscher puppies to this park for their first beach experience. They loved everything from the digging in the sand, running along the shore and being in the water. You must be mindful of the things that wash up on shore and make sure your Fido don't eat them. We saw a jellyfish which was kind of cool bit definitely not for the dogs mid day snack. Definitely will be going back to visit.