Nancy
Member since December 2019
Reviews
(2)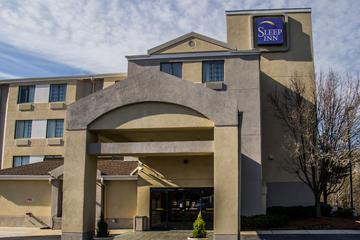 Only if we had to. . .
Sleep Inn Matthews
would I stay here again. Chose it for its location 4 miles away from where we needed to be. On entering the room, the TV was on full blast, but there was no remote control with which to turn it down or OFF. I called the desk and someone brought one, which turned out not to work. We went on to our function (TV still on) and returned just in time -- had we returned any later, they would not have done anything for us because they wanted to change out the TV, and the person who does that would have left for the day. They said they were not allowed to enter the room with a pet in it (even though our dog was in a crate). They eventually did change out the TV. Light switches are on timers and go off without notice -- even if you're in the shower. There was no extra toilet paper and what was there was sparse enough to make me start counting squares. All pet rooms are double queens (even though they offered a king on the website) on the ground floor, very noisy parking lot outside and a noisy under-window AC unit. They charge $35 for one pet. Oddly, there was a sign at the front desk that said they would charge for using the safe unless you told them in advance you weren't going to use it, but they didn't charge us -- and I didn't find a safe in the room anyway.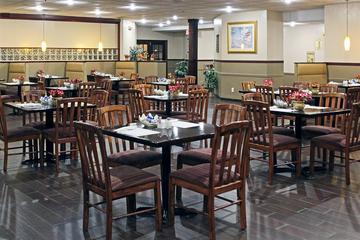 Guest Review
Quality Inn & Conference Center New Port Richey
Two bones only because of the convenience. Booked here so we could bring our pooch with us on a visit with family over Christmas. The price was right, but this place is what I would term "seedy," with many apparently transient types hanging about. Around 9 p.m. there was a screaming match in the hallway between a man and woman, something about somebody being on crack and stealing something from someone else. (I did not poke my head out to achieve better hearing!) There was mention of police being called... Room was so-so. Flooring was great for having a dog, nice tile planks. Bed was horribly uncomfortable, sink faucet leaked, and there were cigarette burns on the vanity and bathtub -- in our NON-smoking room. I would definitely look elsewhere.