Tova
Member since June 2018
I have a young German shepard/beagle mix and shshoe is my world.
Reviews
(1)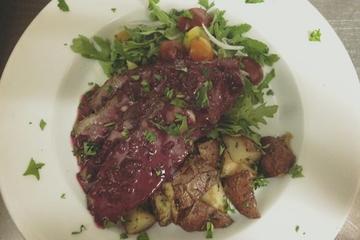 "Small patio, attentive service"
Alchemy
While there are only 3 tables outside, the servers all loved my (slightly hyper at first) puppy and provided water for her with our meal. I would bring my dog here again, and I would recommend it to others. However they do not take reservations, so you may have to wait. This restraunt is also cash-only (with an atm on site).