Leah
Member since May 2020
Reviews
(2)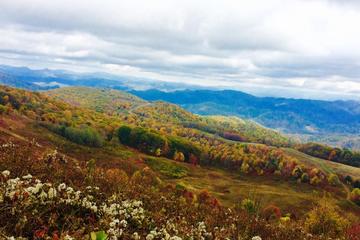 Beautiful 360 view, tough drive up!
Max Patch Trail
I went to Max Patch during winter. While the view itself was beautiful at the top, the biggest issue was getting a front wheel drive up the miles of ice covered path. Many many pot holes, no areas to turn around, so once you start you finish! Lol Can be really tough on your vehicle just getting up that path.
Parking lot was full so had to park on side of road off the mountain and had to get help getting my car out when time to leave as all it wanted to do was slide forward over the mountain. Highly recommend 4wheel drive if going in the winter!
Pretty short trail itself to get to top, and view was beautiful! Handful of folks even camping out in 13 degree weather! I was not one of those. :)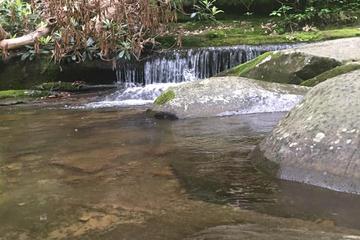 Beautiful trail!
Margarette Falls Hiking Trail
This was a beautiful trail that I was excited about to go back and take my huskies as it's 'dog friendly, and while there was a large group there with 6 dogs, and other dogs with other folks, I personally wouldn't recommend it for taking furbabies. Most of the dogs there the day we were there were off leash, which I personally was not a fan of, but I can see how off leash dogs and humans without holding a leashed dog would be much easier. I #1 don't believe you should have off leash on a heavily traffic trail nor #2 to have my boys on leashed there I can only see potential accident after accident if slipped or pulled the wrong way. Lots of rocks to climb over and places to really watch your footing or you can slip and fall very easily. Outside of that it was beautiful and nice trail to take hands free so you can concentrate on your balance over multiple areas. :)