Mariah
Member since July 2020
Reviews
(3)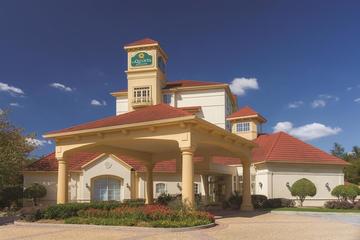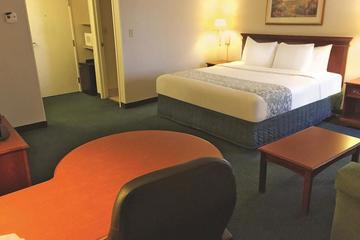 Maybe for an overnight
La Quinta Inn Columbus Dublin
Our issues with this place started before we even left. I tried multiple times throughout the day to get a hold of someone at the hotel to ask a couple of questions. Finally I called "BringFido" in case the phone number was wrong. (We had the right number) The representative was able to get a hold of someone after the phone rang many times, which I let happen because then a answer machine picked up by a certain point that didn't even mention being a hotel. She told me to try calling them back and if I still had trouble she would try to connect the calls. I was finally able to get a hold of someone after calling twice. The desk clerk told me she had been bombarded with phone calls all day. Hmmmm.
Really should have went with my gut and cancelled it then and there because I didn't believe that all, but let it go. We get there the next day and the front desk clerk was outside smoking and I had to wait for her to come in so I could check in. No business casual dress for this place, more laid back than expected. While checking me in she is talking to me and then talking to whomever she had on her cell phone which I wasn't even aware she was on, since she had ear buds in, until I thought she was saying something to me but was not.
We get all of our things and the dogs into the room when my husband noticed there are ants throughout the room. I went and told the clerk and she wasn't surprised. She said the whole area had an ant problem right now. She moved us to a room on the second floor. No ants we could see and smaller beds, but that gave us more room for the dogs so that was manageable. The doors to both rooms were a nightmare to open and close. My husband said it looked like a crowbar had been used at some point.
By the end of the second day we realized that the side door we used to go outside didn't actually lock although there were signs all over. So there went safety. There is plenty of different places to take your dogs to potty, but don't go to the actual designated spot because there is broken beer bottle glass back there. We actually left a day early due to weather and just wanting to get the hell out of there. We left during a power outage, but since I had to pay when I checked in it didn't really affect anything, so obviously I didn't get my money back for that last night.
It was relatively clean but only half way updated. If you dont look too hard its doable. I just wouldn't recommend for a longer stay than an overnight visit and maybe only out of desperation. I chose it originally because it had no pet fee, unlike the other La Quinta Inn close to that area, and the proximity to the zoo which was the point of our stay in Columbus. I gave 1 bone for having decent amount of grass areas and 1 bone for pet friendly flooring in the rooms.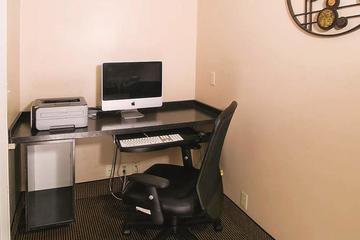 Okay
La Quinta Inn & Suites Evansville
We've stayed here a few times now and this time was definitely the worst. Usually we stay in a king suite but this visit was a last minute decision, so we got a double queen room. The beds or space weren't the problem though. The room wasn't as clean usual and the bathroom sink drained very slow. The big plus of this location is The amount of grassy areas you can take your pups to potty.