Lauren
Member since January 2021
Reviews
(2)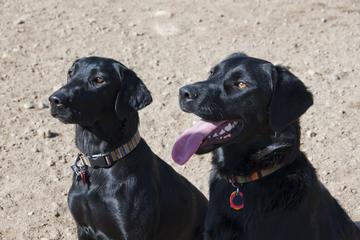 Mixed bag
Veterans Park Dog Park
Pros - it's free and open every day.
Cons - there are many people who bring their dogs there and do not pick up after them or watch them. Several people had said their dogs were still sick after x amount of time and they just wanted them to have fun. Other people have brought their aggressive dogs there and not intervened.
I've been taking my dog to Veteran's for 3 months now, and he's only had 3 good experiences there. If the people who went looked after their dogs, this review would have been much more positive.
Good Dog Park
Confederate Point Dog Park
I was impressed with how much room the dogs had to play. The large dog park had plenty of room for the pups to run and play. There are water bowls, hoses, and kiddie pools for the dogs. My only complaint is how much dirt there is: when it rains, expect your dog to get really muddy.