T
Member since April 2021
Reviews
(2)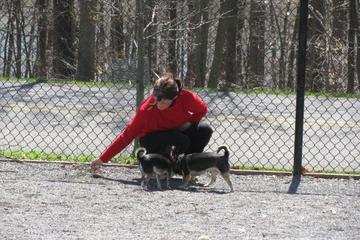 You can skip it
Black Hill Regional Park
difficult to find. the park is huge and the dog park is pretty far into the pat. the dog park area itself is just a fenced in area. little to no grass, no decorations or anything for the dogs to play on/with. Just, nothing. I'll return to the park, but I'll skip the dog park.
Basic, it works
Ridge Road Recreational Dog Park
Very basic. Just a fenced area for dogs to run. No amenities, no water dish, just open air and grass. Fits the purpose of giving space to run, but I much rather prefer a dog park with turf, rocks/hills for them to play on and a water dispenser. Rather large area so that's a plus.