Erin
Member since September 2018
Mom of 4 month old beautiful boxer girl, cora.
Reviews
(3)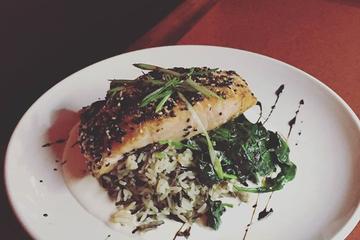 "So great we came back"
Barking Dog
Frequent out of town visitors to the city and ended up right back here for our second visit after a morning in Central Park with our two dogs.
And most likely going to stick with it.
Plentiful outdoor seating under canopy.
Great bloody Mary's and numerous creative drinks on menu.
Have thoroughly enjoyed all menu orders thus far. Don't be afraid to try some creative breakfast offerings.
I found the potato pesto pancakes with caviar and poached eggs to be the best thing I've ever had for breakfast. Ever.
Water brought to dog. Treats on site.
And the coolest darn dog fountain outside of entrance you've ever seen.
Don't keep searching. Need upper east eating for you and your pup, you've found it.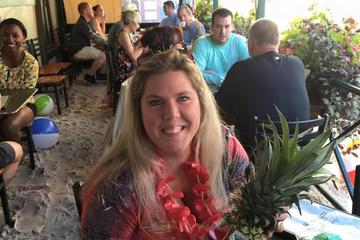 "Success with two dogs"
Mudhook Brewing Company
After a poor test at the nearby Holy Hound, we took a 2 min walk in hopes of a better dining experience. And found it at the Mudhook Brewing Company.
A spacious( 4 top- three tables) courtyard feel (unbrellas , flowers, fountain, trees) area which is dog friendly allows for a relaxing dining experience with your pups.
Nachos yummy, wings good, fries awesome, burger flavorful.
creative menu and above average dog friendly dining area, paired with a great beer selection have made for an enjoyable experience.
Will come again!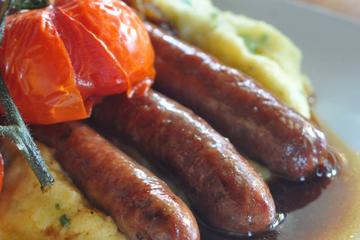 "It's possible...that's about it"
Holy Hound Taproom
There are two topers outside, in sun, depending on time of day of course. So yes, you CAN eat here with your pet. If you don't mind a waitress snarling "I'm allergic " as she reaches with arms longer then you've ever seen to collect your empty drink cups.
No water offered.
Take a short walk around the corner to Mudhook and thank me later.