Melanie
Member since June 2021
Reviews
(2)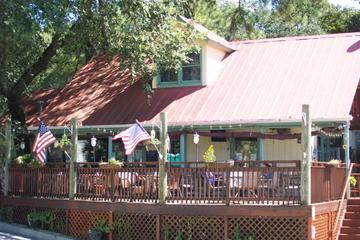 Don't go here.
Up the Creek Pub & Grill
When we walked in all seemed good. It's nice has a patio and there's a lot of dirtiness in the back around the river. It smells.
I have a German Shepherd. When the waitress came out my dog barked at her because she came out of nowhere. She also had a loud squeaky voice and right away went in for a pet without asking first. She proceeds to say that my dog barks "loud." That made me feel uncomfortable as soon as it was said. I mean...hes a dog he's supposed to bark. Then after that she acted afraid of him and he fed off her negative energy. I went for a walk with my dog until the food came out. My dad had to sit alone at the table. The food was okay. Nothing to brag about. I got the wings. They brought me five good sized wings and the other five wings looked like they killed the baby chicken. They shouldn't even have counted them as wings.
Our waitress ended up giving us up to another table. I guess we made her uncomfortable. We felt as if it's because we're Spanish she thought we weren't going to tip. It was terrible.
The other customers coming in were all bad mannered as well. Ritzy and rich and judgemental. I got my dog an order of chicken tenders. One lady told her family real loud that that's why my dog was "mean." And that I shouldn't allow him to have table scraps. For her info..her had a whole chicken dinner without the fries. I ate them.
There were also two girls that were looking at my father up and down. I guess we weren't dressed for the occasion. One of the girls put her menu up so she could talk about us to her friend.
It was awful. Please don't come here.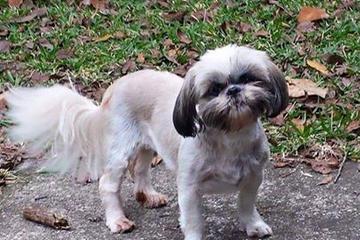 It was like being in the forest!
Herty Pines Dog Park
Me and my dad are visiting savannah and we were looking for the perfect place for my boy to run around and play.
The trees were everywhere. It was so nice. The people were also friendly. I met a lot of regulars.
The only complaint I have is that there is a lot of mud by the water areas. My dog hates water so no problem but his feet got so muddy when he was trying to drink some water.
Other than that it was such a nice time. The trees give a lot of shade so it helps with the heat.