Nelly
Member since August 2021
Reviews
(1)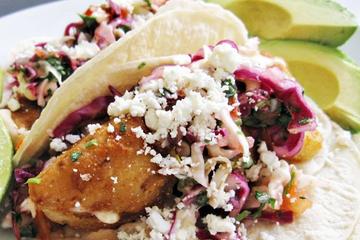 Birthday celeb disaster
Park Chalet
Yesterday was my birthday and we had one of the worst experience we've ever had dining out. I chose the restaurant Park Chalet Garden because they are allowing Dogs. I called the place to confirm the reservation I made thru Yelp the day before and to make sure we will get seated outside and even requested a table far away from the crowd because we brought our dog with us, who's a year old aussiedoodle. There were 5 of us including our kids 11 and 15years old . When we got to the place , I again asked the hostess to seat us at a table far away from the crowd because we have our dog with us. We know our dog is very active and can get naughty coz she would always want to play with other dogs and human. She gets overly excited and loves to be petted and she has never been aggressive to any human beings at all. We got to the place around 415pm. The servers and waiters were so nice and friendly. They were apologetic when the wait to get our orders took longer and when the meal took a little longer to come out as well. We didn't mind. My husband and I and our friend who was with us are all in the medical field . We know how it is when short staffed, we know the value of patience and understanding. My kids said their Thank Yous repeatedly to the waiters and servers . We all did. We made sure we were watching our manners.
In other words, we chowed down on our food very quickly because we know we have a dog who anytime will get restless and excited with everyone she'd see around us. Even my kids didn't take time to finish their meals. We have everything with us to pre occupy our puppy -water, food, treats, toys .we even asked for a water bowl since I read the place will also provide that for dogs. There were other dogs there and in different sizes as well . A couple even approached us to ask what breed our dog is. They were not annoyed, they were seated outside. Another even brought his bernedoodle close to our dog so the two dogs played a little. Our puppy did bark from time to time at other dogs especially the little ones . But she didn't bark consistently because we took turns to pacify and distract her with treats and food, even her toys and even some petting. We tied her to a pole a few steps away from us. She didn't get near anyone nor any other dogs . Less than an hour we finished, we hurried since our puppy was starting to get restless and excited. However Getting the tab took awhile. We were all standing a long time so very ready to leave but waiting for our credit card to come back from the inside took longer as well. Our puppy started barking more at another dog. The other dogs barked as well. Like what we've done while eating, we took turns to get her distracted. And then the worst scenario happened.
There was this couple, an older man and his company (wife maybe) were seated inside. I believe they were initially seated outside and moved to be seated inside. Because the sliding door was wide open you can see and hear the outside nosies from where they were located plus there was an ongoing music and all.
The old man suddenly stood up took a few steps near the door way and yelled at us. He screamed and cussed at our group. Pretty much he CUSSED at my CHILDREN who were still with us just waiting and ready to leave. This ill mannered individual with his arms wide open to the side screamed "What the Fuck! Go leave now. Go now!" While he was doing this horrible action, the old lady with him remained seated , giggling and even laughed. She seemed amused by her company's actions. My kids were in shock with what they've experienced. To say the least they were traumatized .
What hurts and what was really disappointing was NO ONE intervened from the staffs of Park Chalet Garden. A couple of waiters whispered to us "So sorry." But no one from the staff reminded this ill mannered person that the place allows dogs. Our group followed their rules posted on the outside-that is "keeping the dog on leash at all times. "
Being a dog friendly restaurant , I was expecting someone would have intervened and advocated for us dog owners who actually followed their rules . It's such a disappointment such horrible actions of this particular individual was tolerated at a place like this.