Maya
Member since January 2022
Reviews
(3)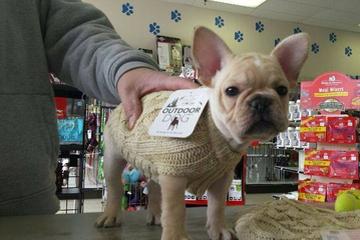 Great staff & location
J-B Pet Supplies
The staff is extremely friendly, patient, and helpful. They always remember my dog and greet her with love and excitement every time she comes there. Even the other customers are nice. Reasonable prices, good selection of items, and I love supporting their business.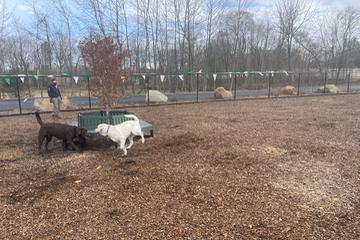 Always empty & padlocked
Jill Schwertfeger Memorial Dog Park
Somewhat small area even for the large dog section vs the small dog section. You have to fully drive in to see if anyone is there, you can't see how empty or crowded it is from the main street and it takes about a minute to drive down the road to the parking lot.
Its proximity to the trails and other parks would be great..... if anyone else was ever here. The 2-3x I've tried to swing by it's been completely empty so I end up going to Wayne friends & family park instead. Oh, they literally PADLOCK the gate so you have to be registered to have access. I understand the requirement to register, but I just personally think that's excessive. Maybe people would be more inclined to register if they were able to try it first, and also it's just a hassle to open a padlock when walking a dog and holding other items in the other hand.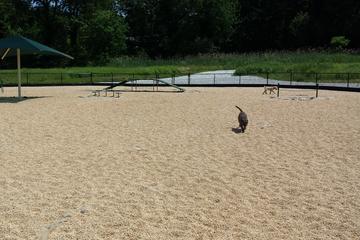 Wonderful for socialization, sometimes crowded
Wayne Friends & Family Park and Dog Park
I was welcomed at this park by the regulars right away since moving here! Private parking lot is right off the main road and right in front of the dog parks with adequate space for cars, no need for a long walk to get to the park. There are two separate spaces- one for large dogs and one for smaller dogs. There is also a park for children in the same area which is helpful.
The water fountain gets shut off in the winter as to not freeze the pipes so bring water with you. People are generous and will share water and bowls with each other. You're supposed to be a resident but nobody really checks. If you can sign up it's only $5/year which is gladly paid for upkeep of the space.
Best time to come is weekdays during the day when there are just a handful of dogs there. If you come on a Friday afternoon, weekend, or weekdays after 4pm, it's incredibly crowded to the point where I felt that if something happened to my dog I wouldn't be able to readily intervene. That's the only reason for my 4/5