Christine
Member since February 2018
Reviews
(1)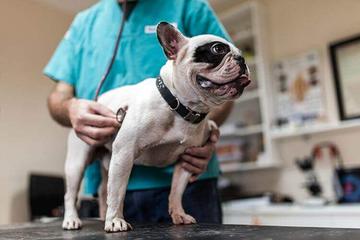 Wouldn't dream of going anywhere else!!
VCA Cheshire Animal Hospital
I have 4 cats and I like to think I provide them with excellent care. As part of their routine care I use VCA Cheshire Animal Hospital. When thinking about the staff there the words amazing warm, compassionate, courteous, honest, skilled, bright, and diligent spring to mind.
My first experience with VCA was as an urgent walk-in client a few years ago. Unfortunately the doctor's swift diagnosis/test results indicated my cat was at end-stage kidney failure and I lost her after 1 short week. However, my entire experience there moved me in such a way that I immediately made VCA Cheshire my primary vet for all of my cats' routine care. Unfortunately, I lost another pet (due to old age) 1 month later and I had the entire staff at VCA to lean on during that terrible time. Their compassion was remarkable.
This brings me to present day. My youngest cat, an eleven month old kitten, had surgery there last week. I was anxious as the polyp being removed was at the base of my cat's inner ear and there were plenty of potentially serious side effects. Before the operation I was fully apprised of any possible side effects, short and long term, and presented with two different treatment plans. The staff kept me looped in with daily phone calls, frequent texts/picture updates before and after the surgery, took my neurotic midnight phone calls to check on her. The follow up contact and care were also wonderful.
I cannot thank Dr. Stern enough for her skilled care and compassion; as well as the rest of the staff at VCA Cheshire Animal Hospital. Thank you for taking care of my fur babies as if they were your own, I cannot express my gratitude enough.