Post a Restaurant
Dog Friendly Restaurants in Elmsford, NY, US
There are 2 restaurants in Elmsford, NY, US that welcome dogs at their outdoor tables. Need help deciding where to eat? Check out the listings below for a detailed description of each restaurant, along with pictures and reviews from other dog owners who've eaten there. Bone appetit!
Dog Friendly Restaurants in Elmsford, NY, US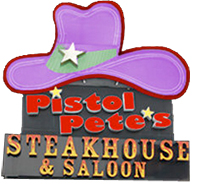 Pete's Saloon & Restaurant is known for it's burgers. Bring Fido by - there's sports on tv and bands on the weekends with great outdoor seating.
Southern Italian specialties are found here and there's delicious pizza to boot. Enjoy an outdoor table with your pooch on the Pizzeria side.
Dog Friendly Restaurants in Surrounding Area