Description
This cozy neighborhood gem offers the warmth, hospitality, and hearty cuisine of a traditional Irish pub with dog-friendly outdoor seating. Like many Irish pubs, they have a broad menu so you can find something to suit any mood, including PEI mussels, shrimp and veggie dumplings, kale salad, sliced steak sandwiches, chicken pot pie, fish and chips, and herb marinated pork tenderloin.
Reviews
Parnell's Pub & Restaurant has received a rating of 4.0 out of 5 in 41 traveler reviews on TripAdvisor.
Submit a Review
Traveler Photos
Want to feature your creature? Upload a photo of your pet at Parnell's Pub & Restaurant below! You can also share by using the hashtag #bringfido on Facebook, Twitter, Instagram, or Pinterest.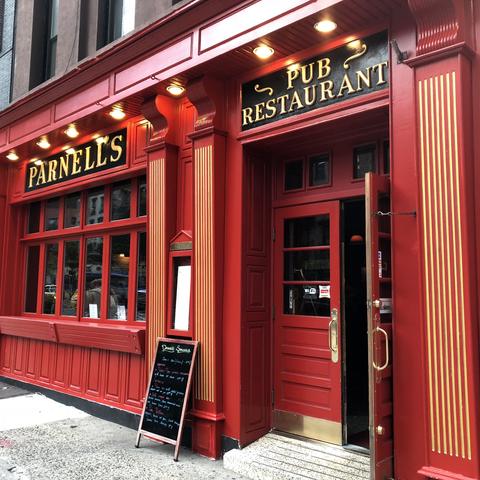 Share a Photo