Carmel Lamp Lighter Inn welcomes one pet of any size for an additional fee of $30 per night, and two pets of any size for an additional fee of $50 per night. All rooms are pet friendly. Pets cannot be left unattended in rooms.
Low Rates from $185
Or call (831) 624-7372 for more information.
Description
Lamp Lighter Inn is located in the midst of Carmel's finest restaurants, unique shops and well-known art galleries and blocks away from Clint Eastwood's Hog's Breath Inn. Accommodations at the Lamp Lighter Inn include two charming cottages and four stylish guest rooms, some with fireplaces. All have private baths and private entrances. Each cottage and guest room is distinctive - filled with warm character, spacious sitting and sleeping areas, marble bathrooms with fine amenities including a TV and telephone. Room rate includes a wine and cheese reception Thursday-Sunday from 5-7 p.m. plus a light breakfast seven days a week - fresh muffins, yogurt, orange juice, and hard-boiled eggs - served each morning between 8:30-10 a.m.
Amenities
Reviews
Carmel Lamp Lighter Inn has received a rating of 4.8 out of 5 bones by 8 dog owners on BringFido and 4.5 out of 5 in 701 traveler reviews on TripAdvisor.
Love this Place!

Jul. 26, 2017

Love this Place!

We went on a 2 week road trip and stayed in numerous hotels and this was our favorite hands down. One of my favorite spots ever! The cute rooms, the wine and cheese, the great breakfasts and the patio and plants were so nice. The outdoor shower for bathing our dog after the beach was perfect as well. So pet friendly!

picturesque

More than one year ago.

picturesque

Vey nice B&B, with friendly staff who brought treats, blanket, and toys to our two dogs. Walking distance to the beach where our dogs played all day (loose leash), and walking distant from a ton of really nice and dog friendly restaurants. Will definitely stay there again.

Totally AMAZING

More than one year ago.

Totally AMAZING

This place is just great! The stuff is awesome, the rooms are teriffic, our dog was in heaven. I will come back there in November, I am soooooo excited.

Excellent

More than one year ago.

Excellent

We called in the morning and got a room for that night. Very reasonable/competitive rate for a Sunday in April. We stayed in the Porpoise room which has a small enclosed patio is great for many reasons. Our dog was welcomed and had treats waiting for him in the room. The pet fee was $30 which is lower than others we've seen. Excellent walking range of Carmel beach and all the shopping and dining. Continental breakfast in the morning and wine & cheese in the evening. We will be back

Can't leave dogs inside and crated

More than one year ago.

Can't leave dogs inside and crated

We came here for our 10th anniversary and brought the dogs with us. 5 stars for location and pet frIendliness. What I didn't expect was the policy that won't allow you to leave a crated dog unattended in the room, which makes it impossible to do anything in the area without your dog. Granted, most of our vacation is planned with the dogs, but we were hoping to go out to a nicer restaurant and go horseback riding. Can't bring the dogs, so now were not sure what to do. The policy is not stated on their website and the other places we've stayed never had an issue with leaving a crated dog. One of our dogs is arthritIc and can't do all the walking trips with us, so we're having to play it by ear on this trip.

Great location

More than one year ago.

Great location

Cool spot and very pet friendly. Close to the beach and staff was very nice to our pup.

Love, Love, Love This Place!

More than one year ago.

Love, Love, Love This Place!

We stayed here for four nights, finishing out our week-long stay in Carmel. This place is GREAT! Very pet-friendly -- when I called to make the reservation, they asked for our dogs' names and we were able to request a specific room. They charged us $30/night for two dogs. When we arrived, we got there a little early but our room was ready -- we reserved the Porpoise room because it has a semi-private courtyard outside the room, which we hoped to use in case the dogs didn't behave at restaurants. It also was a great place to towel down the dogs from the beach! When we got there, the staff referred to our dogs by name and they came outside to "meet" the dogs. In our room, there was a welcome package for the dogs -- two fluffy dog blankets, two food bowls, a large water bowl, two toys, treats. How awesome is that! This place also has an outdoor dog shower to wash down the dogs when they come up from the beach -- and it is WARM water! In the morning, the staff brought a basket to our room that had muffins, yogurt, orange juice and hard-boiled eggs. There are a ton of sitting areas around the property and they do wine in the evening. Terrific staff, terrific rooms -- although it is a little pricey, the hotel will work good deals for you if you are staying on weekdays (like we did). And it is two blocks from the best off-leash dog beach in the world! If you and your dogs like to run, this is the place for you, too -- wonderful running in the area. Our dogs have never been so happily tired in their lives!

Pet Shower

More than one year ago.

Pet Shower

We loved our stay at the little Inn. Close to the beach and we loved the outdoor shower to wash off our pup.
Submit a Review
Traveler Photos
Want to feature your creature? Upload a photo of your pet at Carmel Lamp Lighter Inn below! You can also share by using the hashtag #bringfido on Facebook, Twitter, Instagram, or Pinterest.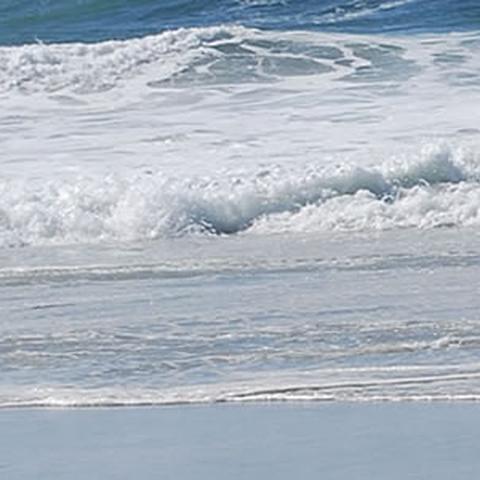 Share a Photo