Description
The beach at Apollo Beach has been restored and re-opened. Dogs are welcome on leashes and there are waste bag locations scattered around the area along with a few picnic tables.
Reviews
Apollo Beach has received a rating of 5.0 out of 5 bones by 2 dog owners on BringFido.
Apollo Beach

Sep. 26, 2017

Apollo Beach

LOVED IT! We found a secluded area where our 3 large breed dogs could run and play without causing a disturbance. The water was calm and the beach was very nice. Will be back!

Beautiful beach restoration

Apr. 15, 2017

Beautiful beach restoration

This was the first beach we took our new rescue dog, unfortunately we found out she is terrified of water. She did really well walking along the paved trails, though. She even enjoyed playing in the sand, just won't get too close to the water. Excellent park.
Submit a Review
Traveler Photos
Want to feature your creature? Upload a photo of your pet at Apollo Beach below! You can also share by using the hashtag #bringfido on Facebook, Twitter, Instagram, or Pinterest.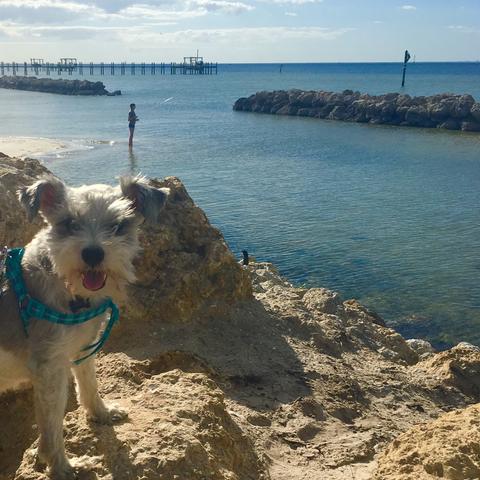 Share a Photo