Deb
Member since April 2018
Reviews
(3)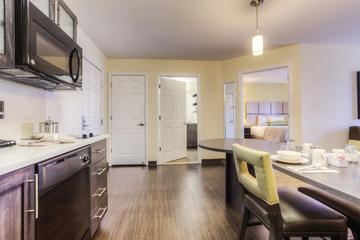 Candlewood Suites Mooresville Lake Norman is THE place to stay if you have a dog!
Candlewood Suites Mooresville Lake Norman
Wow! After staying here, there is no question that any time we pass through town, we will be staying here again! The front desk staff was awesome and even offered our Phoebe a biscuit! Our Golden Retriever was welcomed and there were no restrictions on walking through the lobby or public areas. The grounds were immaculate and cared for by a very pleasant groundskeeper. The room was perfect and very spacious. I definitely recommend this hotel to any traveler with or without a dog.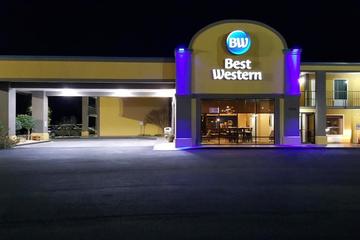 Ample walking areas on the grounds
Best Western Of Walterboro
The front desk staff was very thoughtful in putting us in a first floor room so that we could take our pup out easily. There were a lot of grassy areas to walk your dog. The only complaints are: 1. room cleanliness-definite dog odor upon arrival with residual dog hair on the carpet. 2. dated room-obvious repairs needed. 3. Continental breakfast-mediocre lacking basics such as fresh fruit.
Unfortunately, I do not think we would stay here again as the cost was as much as we paid for other much nicer hotels on our trip.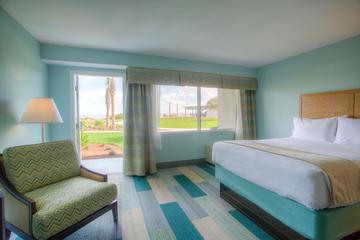 Highlight of our trip!
Holiday Inn Resort Jekyll Island
5 paws up to this dog-friendly hotel! We were so pleased with Holiday Inn Jekyll Island! The room was an absolute perfect room for our family and Golden Retriever. We could easily access the car from one entrance and easily access a porch from the ocean-side entrance. The dog rooms were together and we had such a great time interacting with all of the other dogs and their parents! Phoebe even made a new best friend Go-Sha. There were so many areas to walk with our pup and the beach was expansive with a nice, calm, shallow ocean. We will definitely plan a trip back to the Holiday Inn Resort, Jekyll Island!