Kimberly
Member since August 2019
Reviews
(2)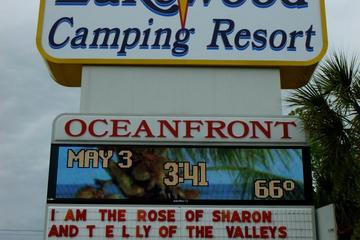 Excellent vacation spot!
Lakewood Camping Resort Inc
My family has been going to Lakewood for 30 years and I really enjoy the wonderful hospitality and welcoming atmosphere at Lakewood. They are great with dogs and many campers have dogs with them. There is a rule about barking so you don't have to worry about barking dogs disturbing your vacation. Dogs are allowed on the beach before 9am and after 5pm so it's nice to enjoy some beach time when it's not so busy on the beach. You can't bring dogs into any of the buildings but you can walk around the campground with them. I've never had a problem and have brought my dog 3 times. If you are renting a villa, only dogs under 40lbs are allowed but there is no size limit if you have your own camper. There are rules about aggressive and noisy dogs so be sure to check the pet policy before booking. I would highly recommend Lakewood for a nice, enjoyable family vacation.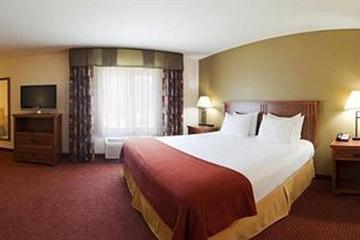 Great location, excellent service!
Holiday Inn Express Hotel & Suites Weston
I had a great experience here with my dog. The staff were welcoming and friendly. There was plenty of grass surrounding the hotel so my dog could walk around and be comfortable. The room was clean and spacious. And the included breakfast was amazing. The hotel was undergoing some minor renos in the lobby and the hotel gave me a gift bag to make up for the inconvenience (which wasn't a big inconvenience at all). It was a really nice gesture. I would definitely stay here again if I happen to be travelling through this area again.