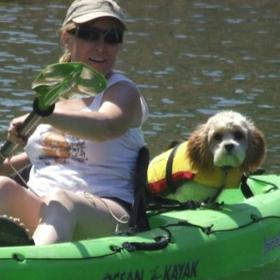 Myrna
Member since September 2019
Reviews
(1)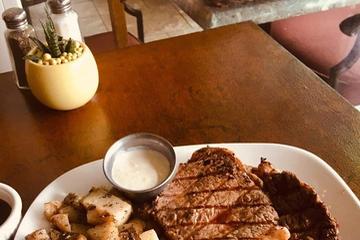 What a gem we found in Bartlesville OK!
Samantha's Restaurant
My husband and I came in our plane for a fly-in at the local airport. We were staying at the Price Tower, which meant we would be eating out in the downtown section, but we were dismayed to discover that the majority of restaurants wouldn't allow our dog, Gatsby, so we were turned away again and again.
On an afternoon walk I went past Samantha's Restaurant and noticed they had a sail out in the back that was just visible over the fence. I thought they must have a patio, so we returned that night to see if we could eat there with Gatsby. We were led to the gazebo in the back and were catered to by the owner and the staff. They not only made the dining experience special with their pleasant, attentive service, but we had a wonderful meal and dessert. We spent the whole evening just enjoying the surroundings and delicious food. It was definitely the best service we have experienced anywhere in a very long time!
We can not be any more enthusiastic about recommending Samantha's Restaurant - it is top notch all the way. And best of all, Gatsby had a great time too. He gives 5 wags!