Ka trina
Member since May 2018
I'm the proud dog mom of a chihuahua named Poge (aka Pogemon, aka Poge doge). I've been a dog lover for years and thoroughly support adoption over buying pets. I could talk at length regarding dog food, treats, toys, leashes etc., and I love connecting with other pet parents!
Reviews
(3)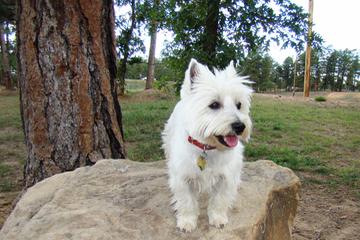 Great Park
The Deuce of Dogs Bark Park
I've been going to this dog park for a bit now and I am impressed. They have a really large area for friendly dogs and a smaller section for timid dogs- this is a huge help as my rescue chi can get nervous and reactive with larger pushy dogs. So she can still work on her socialization without putting her at risk. The owners who have been there when I've been there are attentive to their dogs and are very nice; not pushy like others I've interacted with in other dog parks. Will be back!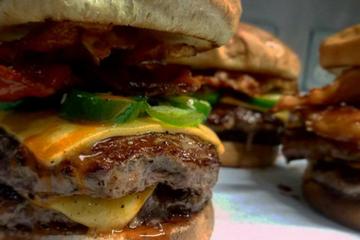 I love it!!
Nurd Berger Cafe
This is a good spot for nerd-culture enthusiasts, and the food was yummy- I had the gyro and it was great! The wait staff was friendly and the dog-friendly patio was super cute. Highly recommend!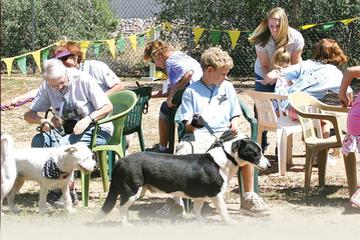 Nice for a visit
Payson Off-Leash Dog Park
The off-leash dog park is a nice, fairly quiet place to take your dog for a visit. There is a section for large, more active dogs and another for smaller, less active dogs. The large dog area has cute little additions like mini bridges, tires to jump through, and a covered gazebo. There are also tables and benches throughout the rest of the park. It's fairly well taken care of, and aside from being dusty it's fairly clean. I will say, I have only had issues with the other owners there, so I don't want to totally fault the location/park for the action of other dog owners. On a few occasions I took my elderly Boston terrier there and let him play around in the little dog area because he wasn't super active, and he had some obnoxious behaviors that bugged other dogs (he was a humper). So I would let him run around the small dog area so he could have the experience and exercise without causing problems for himself or others. And a lot of the regular park patrons convinced me to let my dog come over to the big dog area and let him socialize and their dogs were well behaved. Well, long story short, my dog got dogpiled and it was not a good situation. He didn't sustain any real damage, but he was pretty sore for a couple days. So in sharing all of this, I would say if you want to visit the park and use it in a reaponsible, respectful manner it's a great local. BUT, don't let the other dog parents pressure you into doing something you don't want your dog involved in. They were well meaning, but ultimately you know your dog better than others- be aware of potential bullies before you go in!