Sarah
Member since June 2018
Mid-20s female with a 4 y/o female shiba (20-25 lbs)
Reviews
(1)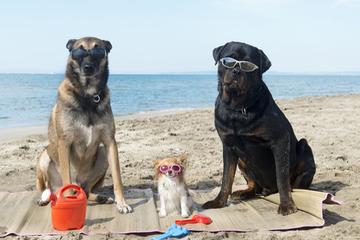 Great spot for dogs!
Esplanade Beach
It's a huge beach with plenty of running space!
Use your best judgment on whether the tide is too strong for your dog - a life vest might help if they get caught off guard by a small wave.
It's closed on Sundays and Tuesdays. We just squeezed it in on a Monday as a fun stop on our way home. There are poop bags at the top before you go down the ramp to the beach so be sure to pick some up if you don't have any with you!