Justin
Member since April 2020
I have a rescue from Tennessee and I got Cleopatra (cleo) at 12 weeks. I personally trained her myself, not being an expert trainer by any means. But a little tip for people trying to get their own dogs under control in public. Dogs still have certain genetic tendencies, and will only listen to the pack "leader" (typically) for larger breed dogs anyways. It wasn't pleasant to train her, and it took over a year. But now she is well trained and comes on command, listens very well, and is actually very protective of all children of any age. We had a baby and she was so sweet, wanted to lick him constantly. Dogs in general don't have a desire to "take off" and run away from their owners. If you show your dog who's the boss and also show them love and compassion, they will fall right in line eventually and know you are the "pack leader" Once they know that, the y will NEVER challenge you for leader of the pack, even if they could Shread you to pieces if they wanted to! Lol
My dog is very strong and could undoubtedly kill me if she wanted to, but that's not what they want, unless your abusing them. So take what you want from this, but it works for me...
Reviews
(1)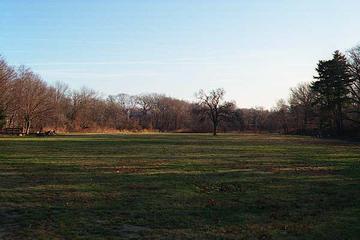 Great location
Beaver Brook Reservation
Anyone who says children aren't safe here, obviously don't know there is a sprinkler park and playground just up a paved path from the actual dog park. Dogs generally do not go up there. You do occasionally run across a person who doesn't have any control over their pet, and that's sad when dog fights break out. But it's usually harmless to them physically and more traumatizing to us as humans. And btw, it's usually the small "yappers" that can't be normal and just play with other dogs... Dogs are a responsibility not just a companion, so if you don't know how to train your dog, have a professional help you. You aren't doing your dog any favors by just letting them do whatever they want both in public and confined inside the house. Just my opinion. But this place is overall, a great place to take your dog and children for a picnic or just to throw the ball to your dog to get them some exercise. It's large enough that nobody could throw a ball even 1/2 the distance of the length of the open park area. (Grass)
And if your kids get scared, just go up the path to the sprinkler park. They are perfectly safe there, at least from dogs...