Kimberly
Member since June 2020
Reviews
(1)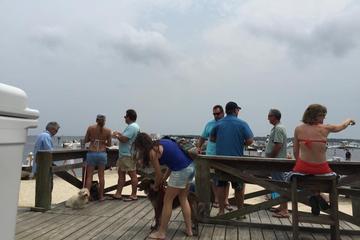 Favorite Place On The Planet
Pirates Cove
I almost hate to leave a review bc I don't want to encourage even more people to the diamond in a rough, making it another tourist trap.
This is by far my favorite place on the planet. The pizzas (jjs junk), cheeseburgers and onion rings CAN NOT be beat. The staff (especially Lucia and Rick) are outstanding down to earth people.
Your dogs can roam free, swim and play til their hearts desire (kids can too but I'd prefer them be on leashes.) Just please be 100% sure that your dog is also dog friendly as to keep the peace.