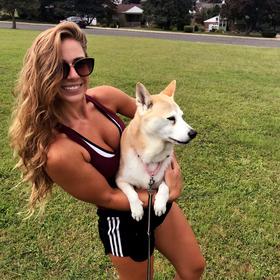 Summer
Member since July 2020
Goldie Lox & Her Fox!
Sasha, 13 year old Shiba Inu
Sachi, 4 year old Shiba Inu
Reviews
(1)
"Dream like" adventure!
Chadillac Adventures
This was my first time kayaking, plus I brought my (24 lb) dog and it was her first time kayaking too!
The owner, Chad, comfortably paddled along with us answering my questions as we headed out to the bay. Chad stuck with us until I felt comfortable being alone on the water. I felt extremely comfortable way sooner that I imagined with the "No Worries just have fun" vibes that was given from with everyone at the marina. I spent over 2 hours out on the water and watched the beautiful sunset.
This was an awesome workout with a unique therapeutic effect on the mind.
I'll be back again with a friend in a few weeks!