Karen
Member since October 2020
Reviews
(1)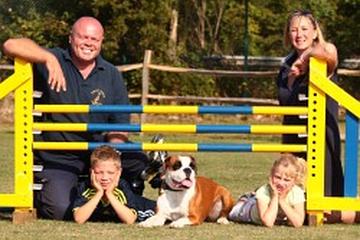 So Impressed with even just one day of training.
Pawfection Dog Training
I recently signed up my soon to be seven month old, 65 lb. golden doodle. He's very smart and quick to learn and has the basics down but we both definitely need to up our game, especially with good walking skills and to be able to meet people, other dogs in a calm manner. I saw a great response with Max on day one. And not only is there obedience training but also agility which will be perfect for an energetic (big) puppy. I am so looking forward to the weeks to come.