Amberley
Member since November 2020
Reviews
(3)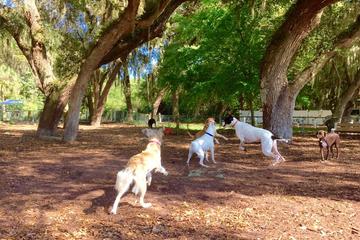 Short Fence
Dog Run at Ron Parker Park
Big area for big dogs and another area for small dogs. The fence in the big dog area was short. 3 feet at most. There were lots of dogs.
Nice
Crave
Food was okay. Expensive. The staff was very sweet to my dog. seating outdoors with water bowls for dogs.
Peaceful And Fun
Joe Pomar Park
Big fenced in area for big dogs and also a small area for smaller dogs. Sitting in the sun and the shade. In the back of the park so there's not a lot of cars. Dog had a good time. there were dog bowls and balls in the fenced in area.