Theresa
Member since May 2018
Reviews
(1)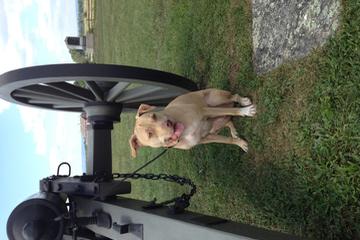 "Self-guided audio car tour"
The Gettysburg National Military Park
Dogs aren't allowed in the visitor center, but we got out of the hot car and waited in the shade of the bookstore entrance side while we took turns inside. You'd have to ask if they're allowed at the outdoor patio with umbrella-covered tables outside the saloon. This picture was taken at the separate bathroom rest stop on the self-guided, car audio tour.