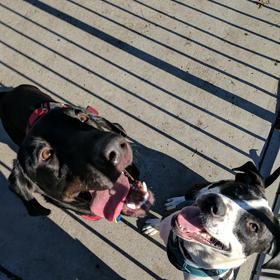 Kaitlyn
Member since January 2018
My husband and I currently live in Ladson, SC with our two dogs, Shiloh (a 1.5yo pit/hound mix) and Vader (6month old Great Dane/lab mix), and our two bunnies Azel and Poppy! My husband is military so we will be traveling a lot, and we are super active with our pups! They love to meet new people and dogs and we love to find places they can come too! Our pet Instagram is @barksandbuns and our people one is @k8lyn_tiara :)
Reviews
(2)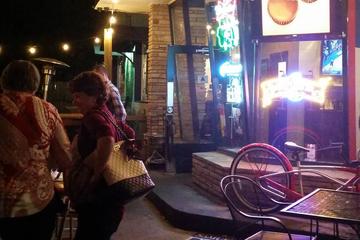 Great place!
DIG In The Park
We loved the food and the atmosphere! They brought our dogs a bowl of water during our meal. The atmosphere is great-- mostly outdoor seating with your choice of a table or the bar. TVs all around and an outdoor fireplace.
Dogs had a blast!
James Island County Park
This park was so fun! There is so much room to run, which my hound/pit loved, and my lab/dane loved being in the water! There were many other dogs to play with, and we had lots of owners to talk to! It was a fun experience for all of us, and we are planning to make it a regular stop on weekends! It is $2 a person to get in, but there are also annual passes available, and it's definitely worth it! My dogs have never been as worn out as they were after a couple hours here! I recommend bringing some bath materials... There is a wash-off station in the park where we gave a quick bath. They get dirty playing that hard!