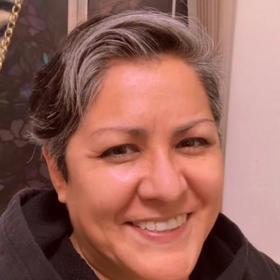 Stefanie
Member since March 2022
I'm an animal and nature loving vegan woman. I love traveling with my dog Otis as much as possible. Always looking for a new adventure with my pooch.
Reviews
(1)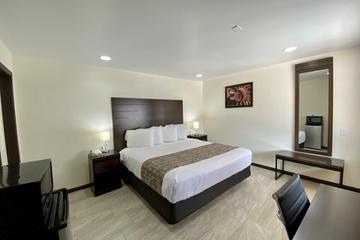 Wonderful place to stay!
Roswell Inn
I stayed three nights at the Roswell Inn and I was pleased with the room. My dog, Otis slept comfortably in his bed. The room was very clean and everything worked. I had a microwave, mini fridge, a tv with cable, table and chair to eat my meals and air conditioning. The bathroom was well stocked with towels and the sink, tub and toilet were clean and in great working condition. The room was cleaned and restocked daily. Parking was conveniently located right outside my door. They have a room with a snack vending machine, ice maker, change machine and a washer and dryer!! There is a dog park within ten minutes of this location with friendly locals. Otis had a great time. I would definitely stay here again.