Margaret
Member since December 2018
Reviews
(3)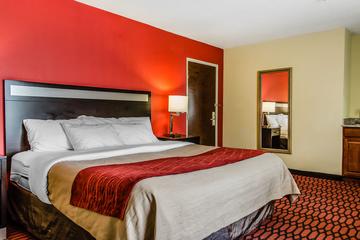 Very nice and definitely dog friendly
Baymont by Wyndham Harrisburg
Clean room, Comfortable bed, good micro and fridge. Good places to eat around the area (Teds Grill for wings!) very good area around hotel for walking the dog. Picnic tables and nice pool area if you are there with good weather. Only caution is beware of RV close to property. Some guy came out with his 3 dogs off leash and caused a bit of a problem for us as we were hanging out at the picnic table with our dog who was leashes. Not a hotel problem-a stupid guy problem. Would definitely stay again.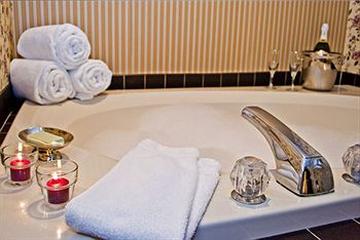 Thankful They Allow Dogs
Brandywine River Hotel
Attended family picnic in the area and this was only hotel to allow dogs. In general it's fine but I wish there was some competition. It's dated and could use some updates and cleaning. Huge nasty cobwebs in our room above window. Vanity extremely low and tile floor cracked. Bath towels thin and coarse. Breakfast was minimal at best. Great dog walking area and side entry for easy in/out with dog. I would stay here again just wish they'd update.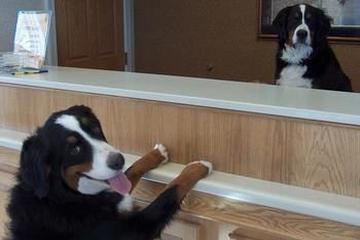 Great Stay - For Fido And Humans
Best Western Fredericksburg
Storms had I95 crawling so we conceded defeat and found this gem. Clean room, no funky smells, great bed, really nice breakfast, friendly front desk at check in/out. Highly recommend