Erika
Member since January 2019
I love to travel with my amazing miniature Schnoodle, Cash....and the hubby.
Reviews
(3)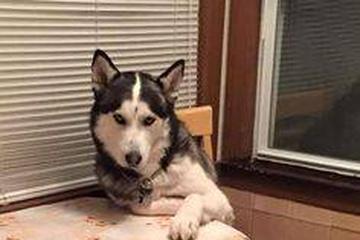 Great Brisket And Greens
Bullies
Stopped and picked up lunch to take back to the condo and watch some football, they do have a picnic table area that is nice. I had the brisket sandwich combo and hubby the pulled pork sandwich combo and we shared a side of greens. I did not go in, Cash and I walked around outside to get some exercise. The tea was good but no lids or straws(makes a to-go order a little difficult to manage). The brisket was thin sliced and so flavorful without being overly smoky. I mixed the hot, vinegar and smoke barbecue sauces together, slap yo' mama good. No slaw on my sandwich please, I want to enjoy the meat. The greens...oh my the greens, I could eat those everyday and never get enough. The flavor was amazing. Put this place on your list for sure!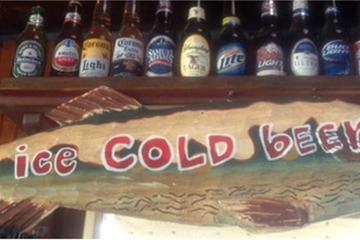 Great Dinner Overlooking The Docks
Scott's Fish Market Restaurant
We went for an early dinner. The waiter was awesome who offered to turn the patio heater on and brought Cash a bowl of water right out. He went over the specials and took our drink orders. The hubby had the chargrilled Mahi Mahi and I the Lump Crabcake special. The Mahi came with scallops and a pineapple rum butter on top, yummy. The crabcake had just the right amount of breading came with a red pepper aioli that was amazing. I highly recommend Scott's.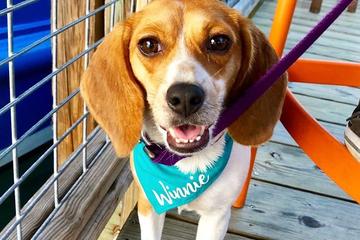 Great Atmosphere And Food
Hudson's Seafood House on the Docks
Stopped here on our post holiday mini vacay. Came for lunch on a Saturday. It wasn't too busy(end of December) so we had no problems finding a table by the water. Our waiter was awesome and kind. He brought water out for Cash, a bowl of Hushpuppies and went over their daily specials. Hubby had fresh local peel-n-eat shrimp and I had the blackened shrimp. The Hushpuppies are some of the best I have ever eaten. The blackened shrimp was awesome and hubby said his shrimp were awesome as well. This is definitely one to put on your list.