Brianna
Member since April 2019
Benny is a 10 month old Bernese mountain dog!
Reviews
(1)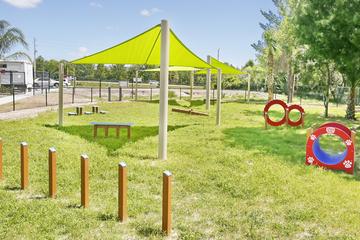 "Great Park"
Halifax Humane Society Dog Park
I've been to a few dog parks in the area and this one is definitely the nicest. Very clean and shady . They have an Obstacle course in both the small and large dog sides. They provide lots of toys for dogs to use and a place to fill up water for your pups. Only downside is we go a lot and there are not many dogs that come and we really like our dog to play with our dogs it's the main thing the tires our puppy out.