Bentley
Member since April 2018
Reviews
(1)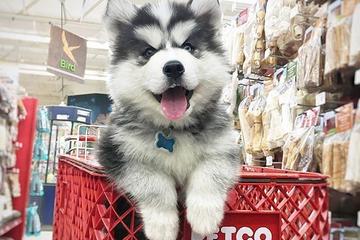 Dog lover BEWARE
PETCO Totowa
I have never actually written a review, but as a dog owner and dog lover I need to warn my fellow dog owners about the nonsense that happens at this place. I take my toy poodle to puppy play in November ,because he is always home and I wanted him to interact with other dogs. I never take him to places other than my backyard and decided on this one instance to do this. Sure enough 3 days later my dog contracted a nasty cough. I take him to the vet and get him treated and I am further told that he was not the only case that they had that past week from that same location. There was 2 other cases ! They instructed me to contact cooperate to see if they could pay the $200 bill that I had pay on behalf of their negligence.
After months of back and forth phone calls with corporate and an absolute run around I get a call today from them saying that it is inconclusive that my dog got sick from this location. I tell the woman from claims that I never take my dog anywhere else and there are other cases from this location. This woman has the nerve to tell me "Your vet shouldn't have disclosed that information to you and he could have gotten it from the parking lot." Sure enough I will NOT be returning here and I will be sure to tell all my fellow animal lovers of the nonsense that I had to deal with. You lost a loyal customer PETCO , I am extremely disappointed.
If I could give you guys 0 stars , I would !