Erica
Member since May 2019
2 proud puppers living in Middle Tennessee! Oscar is a 14 year old toy poodle, Pepper is a 1.5 year old mini golden doodle!
Reviews
(1)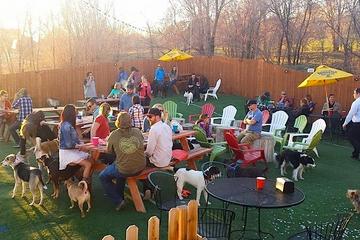 Good Food, Good Beer, Gross AstroTurf
Watering Bowl
We stopped here on our way through Denver while driving from Nashville to Boulder.
The good: Good beer, good food, super friendly staff. I loved being able to give my dogs a place to run around after so many hours in the car.
The so-so: New Denver laws have passed so you can't have food in the off-leash area.
The Bad: the patio and off leash area are covered in Astro turf and have a distinct pee smell. We were here on a hot summer day, so it might be different in cooler weather. There were also a couple missed poops hanging out on the patio.