Arthur
Member since July 2019
Family of 7, including Piper and Kevik.
Reviews
(2)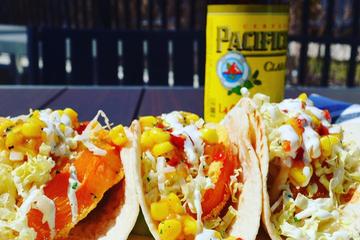 July 4th dinner
Pierson's Grille & Spirits
Came to town with dogs on July 4. Large outdoor seating area that allowed dogs - hostess even made sure we had a good spot for shade by allowing us to chooase our table. We had our own water bowl, but they provided water.
Food was a good mix of asian and mexican, with happy hour sushi and drinks at a discount. Very tasty calamari (not typicial lightly fried, but more of a sweet spicy coating) and cheese curds. Would come again, especially given helpful staff that gave consideration to our dogs ( 2 other groups had dogs at the same time)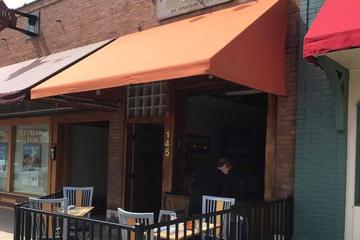 Made reservations, did not accommodate.
Paper Station Bistro
We made a reservation on July 4 for table of 5 and we mentioned that we had dogs so wanted to be sure that we were able to get an appropriate table, and even asked for a reservation earlier at 430 to avoid a conflict for a table.  No problem per restaurant.  We actually arrived early at 410 since we had time, but they just seated a party at the only table that would accomodate 5 with a dog (outside). Hostess told us that they just seated a group at the table that would accomodate us, but told us that our table would be available a little past 430 (mind you that there were only 3 parties at the restaurant, so entire restaurant was essentially empty inside).  Fine, we walked a little and came back at 450 and hostess's response was a curt,"Sorry. Can't hold a table for outside." (Which are the only tables for which they allow dogs. We even said that we can sit inside if that would work) This was despite the fact that we were clear we had dogs and they said no problem in taking the reservation.
I would not have cared if we were a walk-in, but we made a reservation and had children with us,  and they basically wasted our time.
I have been at other experienced restaurants where we might be not be given a specific table because of prior reservations or told that we could stay for a limited time on the patio because of reservations.  But no consideration here.
We ended up going closer to the beach to Peirson's, where the hostess and waitress made sure we had a table to worked for us (they have a dozen outdoor tables).
If you have a dog (or even if you don't) I would skip Paper Station as their menu is nothing out of the ordinary.