Juro
Member since July 2019
Reviews
(2)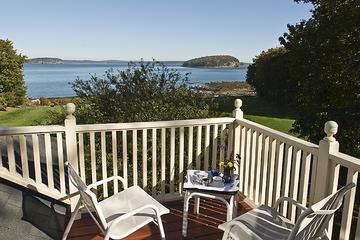 Nice Overall, with Caveats (and expensive)
Balance Rock Inn On The Ocean
At first glance, the courtyard and location on the shore walk are a feast for the eyes - but excellence is more than skin deep. The room was a labyrinth of strange connections and doors that led to either exits or other parts of the living space - and it was very hard to tell until you opened them. The screens have not been replaced since the Gatsby era when the house was probably built, and the warped wooden frames were screwed hastily to the jambs and the bugs entered easily. The workout room was often locked contradicting hours posted on the door. Breakfast was mediocre, coffee was just bad. We didn't see anything on the dinner menu that compelled us to eat there so we went to town. I had to ask guests who were drinking and smoking cigars just outside our door to move to another area. Parking is cramped and cars had to park on the lawn. The location is in town, but hard to get in and out because of crowding.
I would not stay there again, but instead would find something away from the main street bustle, from where I could see Acadia and visit downtown once or twice rather than pay the big bucks to be in town and suffer the consequences when the cruise ships arrive. The hotel could be exceptional, and are priced in the upper bracket, but beneath the veneer it was our least favorite of the places we stayed on our Maine coast vacation.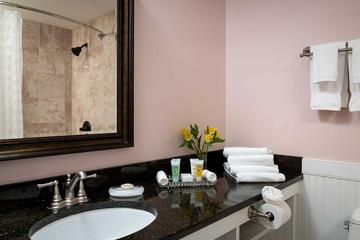 Loved our stay
Lord Camden Inn
The staff was exceptional, and our room with a balcony overlooking the harbor was memorable. In fact we enjoyed Camden more than Bar Harbor (Acadia notwithstanding) because of our stay. Our furry friend was treated like royalty. 5 of 5 bones.