Pam
Member since December 2019
Adore my 2 cavaliers. They are my babies. One tricolor and one Blenheim.
Reviews
(1)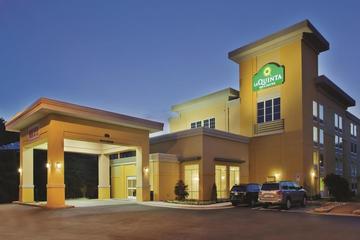 Not sure it was worth it.
La Quinta Inn & Suites Knoxville Central Papermill
Just ok. Grass was very long and unkept. Breakfast food under cooked. Headboard wasn't cleaned very well, made us wonder about other areas.
Way over priced considering everything.
We were so tired from our travels, so the bed was comfortable, nice shower, and so very grateful that our fur-babies were welcomed (without the additional fees).
Just expected better based on other La Quintas we've stayed at.